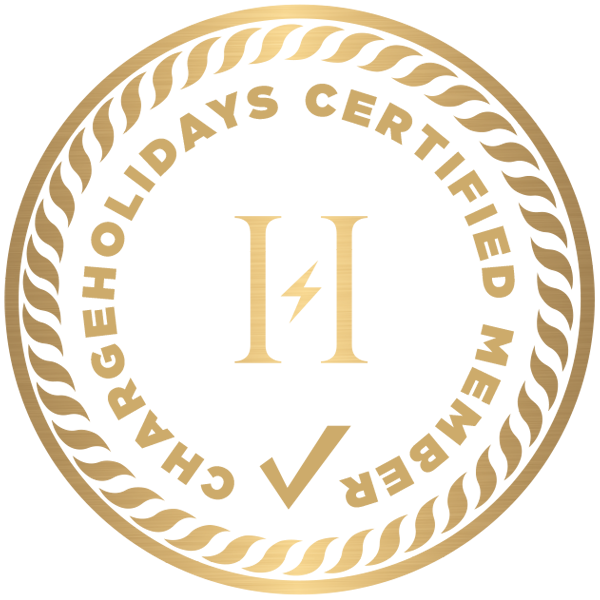 ChargeHolidays has many partners on the side of sustainable tourism labels. We believe in a greener and healthier planet and the tourism sector has a large impact on this goal. However, it is not easy to behave sustainably – neither as an accommodation nor as a traveler. That's why we cooperate with many highly qualified standards.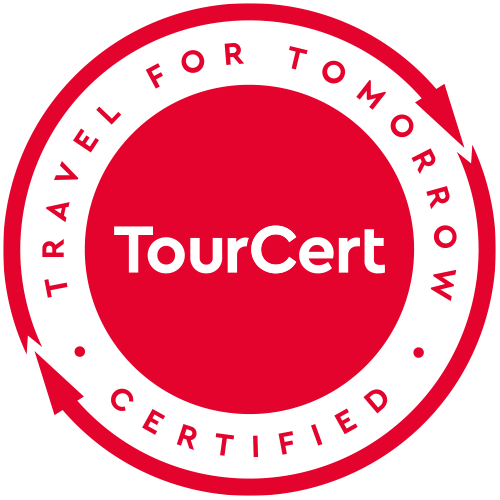 TourCert has developed an internationally recognized consultancy and verification system, permeating the entire tourism value chain with regard to sustainability. We unite experts in tourism, academia, environment, development, and politics. For us, "Travel for Tomorrow" means making the travel industry fit for the future and also sensitizing travelers on achieving a positive contribution for everyone involved in their holidays.
The TourCert system is not just about awarding the label as such, but about the entire process and the company's continuous development on the way to a sustainable future. What matters to us in this regard is "empowerment", which means building learning structures and being jointly committed to business development.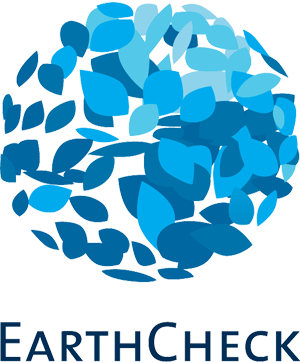 EarthCheck is the world's leading business advisory group specialising in sustainability and destination management for the travel and tourism industry. EarthCheck's holistic approach to responsible tourism and its world leading science enables destinations and operators to benchmark and certify their performance with confidence and surety.
Through its Total Tourism Management™ platform, EarthCheck works in partnership with clients to help plan for the future and guide the design, construction and operation of smart buildings and the responsible management of tourism destinations. Find out more at earthcheck.org. All accommodations having a gold certificate of EarthCheck will be awarded with a full ChargeHolidays Sustainability Check in addition. Those who own a silver or bronze certificate have the possibility to display their certificate and can decide to do an additional Sustainability Check for giving the customers more detailed information.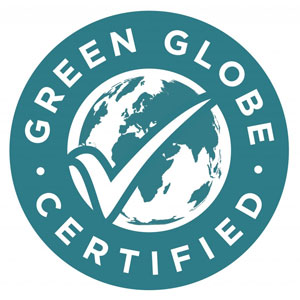 Every day Green Globe Members achieve great outcomes for their company, their employees, the local community, and the environment:
Green Globe Members commit to managing and operating their business and organizations to the highest level of sustainability.
Green Globe members are committed to benchmarking and managing the use of energy and water with the aim of reducing the use of these resources as well as promoting the reuse and recycling of materials.
Green Globe members invest in protecting the culture and heritage of their host destination.
These fundamental achievements are managed through a sustainability plan targeting over 300 activities that are carried out at all levels of the company.
The Green Key award is a leading standard of excellence in the field of environmental responsibility and sustainable operation within the tourism industry. This prestigious eco-label represents a commitment by businesses that their tourism establishments adhere to the strict criteria as stipulated by the Foundation for Environmental Education (FEE). A Green Key stands for an establishment's promise to its guests that by opting to stay with such an establishment, they are helping to make a difference on an environmental and sustainability level. The high environmental standards expected of these establishments are maintained through rigorous documentation and frequent audits.
Why these certification standards?
Our partners have been recognized by the GSTC, proving regularly their sustainable friendly behavior.
What is GSTC? The Global Sustainable Tourism Council (GSTC) was established by UN agencies together with NGOs and the private sector to act as an independent organization. They have developed the Manual for GSTC Accreditation. GSTC-Accredited means that the certification procedures largely meet international standards for transparency, impartiality, and competence.
This makes it easier for you to make a conscious booking decision!