With its vast valleys, snowy peaks, exuberant rivers, and beautiful forests my home country, Turkey, is one of the best spots for great experiences. Surrounded by seas on three sides, Turkey is a bridge between Asia and Europe. In this unique atmosphere, Turkey is home to many animals and plants, for example, more than 150 mammal species, more than 450 bird species and more than 400 fish species live here. It is also located on the road of migratory birds. This creates a very good opportunity to make observations. In addition to all these, it is a region where humanity has lived for thousands of years and thus has an incredible history. In these years, it carries the traces of all communities passing through these lands and shows the stories of members of many different cultures who have lived on this territory in a certain period of time. So, Turkey has a heritage that will for sure surprise you with its natural richness.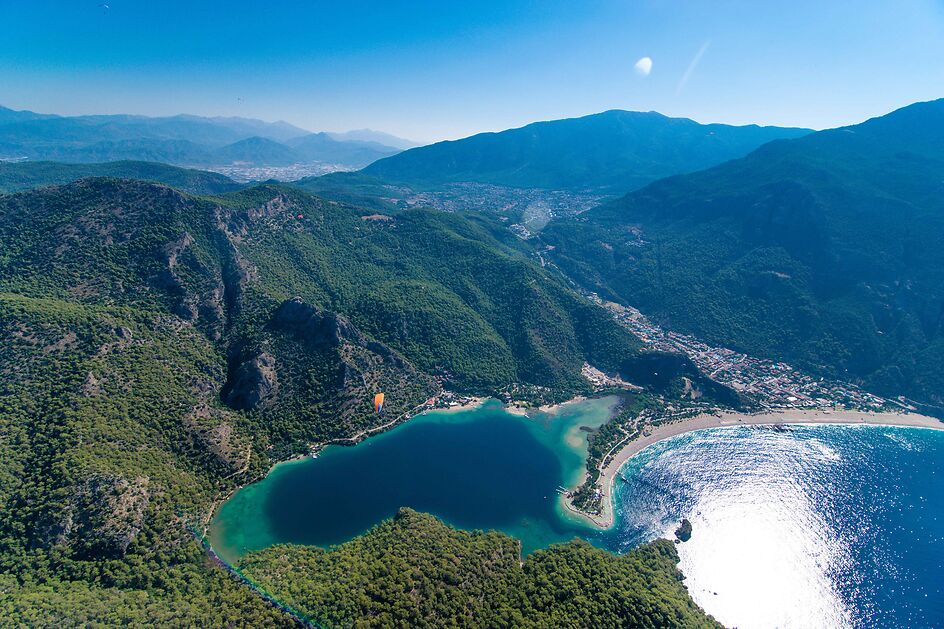 Muğla
I definitely recommend you to travel to regions such as Köyceğiz, Ekincik, Dalyan, Göcek, Çalış, Ölüdeniz, Butterfly Valley, Faralya, Saklıkent, Patara where you have the chance to enjoy the beautiful natural colours blue and green. Being an ideal spot for underwater diving, Muğla also has very safe shallow beaches for families with children. 
In addition, you can try paragliding in Ölüdeniz and witness the beauty of the region by gliding like a bird. This province, having magnificent spots for camping, will enable you to intermingle with nature.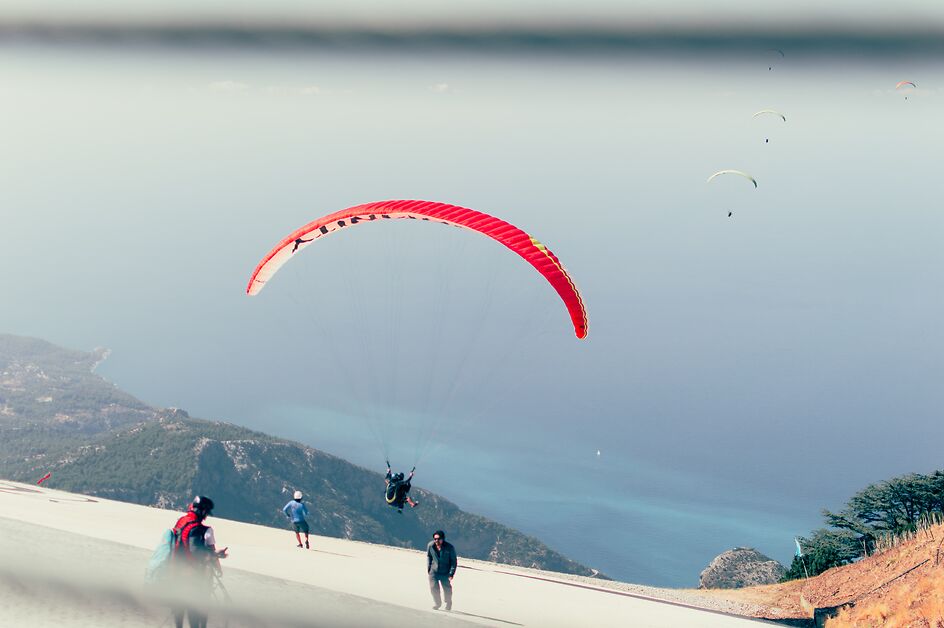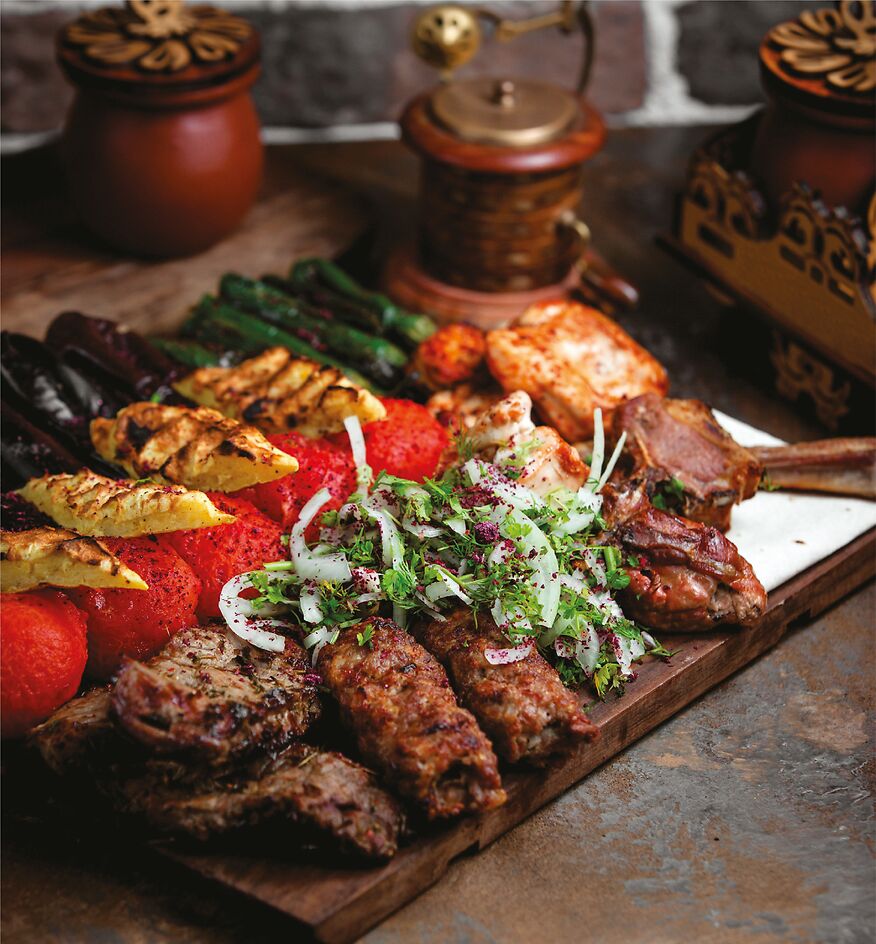 Gaziantep
Speaking of Turkey, it is important to mention Turkish cuisine. The best address for this is Gaziantep, the main city of Turkish gastronomy! World-famous flavors such as Turkish kebab and baklava come from here. In addition to those stereotypically known dishes, there are a lot of delicious vegan options such as çiğköfte. Since the culinary art pieces produced in this city are mostly handmade, they are both organic and healthy. You can find these products at an affordable price by visiting local shopping destinations.
Interesting fact about çiğköfte: In Turkish, "çiğ" means "raw" and "köfte" means "meatball". Yes, originally this food includes raw meat but it is said that fatless raw mincemeat treated with spices while kneading the mixture cooks the meat. Having said that, we should not forget about the delicious veggie version, which nowadays is the most common option in the country. Instead of meat, it contains bulgur, onion, tomato and pepper paste, spices such as cumin black pepper, and mincemeat. It is eaten with pomegranate sauce, and iceberg in a lavaş (similar to tortilla). The recipe may sound weird but you should definitely taste çiğköfte if you like spicy foods!
Lokma
While you're in Turkey, do not forget to try Lokma! Lokma is a delicious dessert, which is coated with some special kind of syrup: serbet. It's geographically indicated in Izmir, but you can find it nearly everywhere in Turkey. Most probably you can come across some street vendors or small shops selling Lokma. Besides the traditional form, there are also some "modern" variations, which are filled with chocolate, vanilla, and many more flavours. My recommendation is sticking to the traditional one.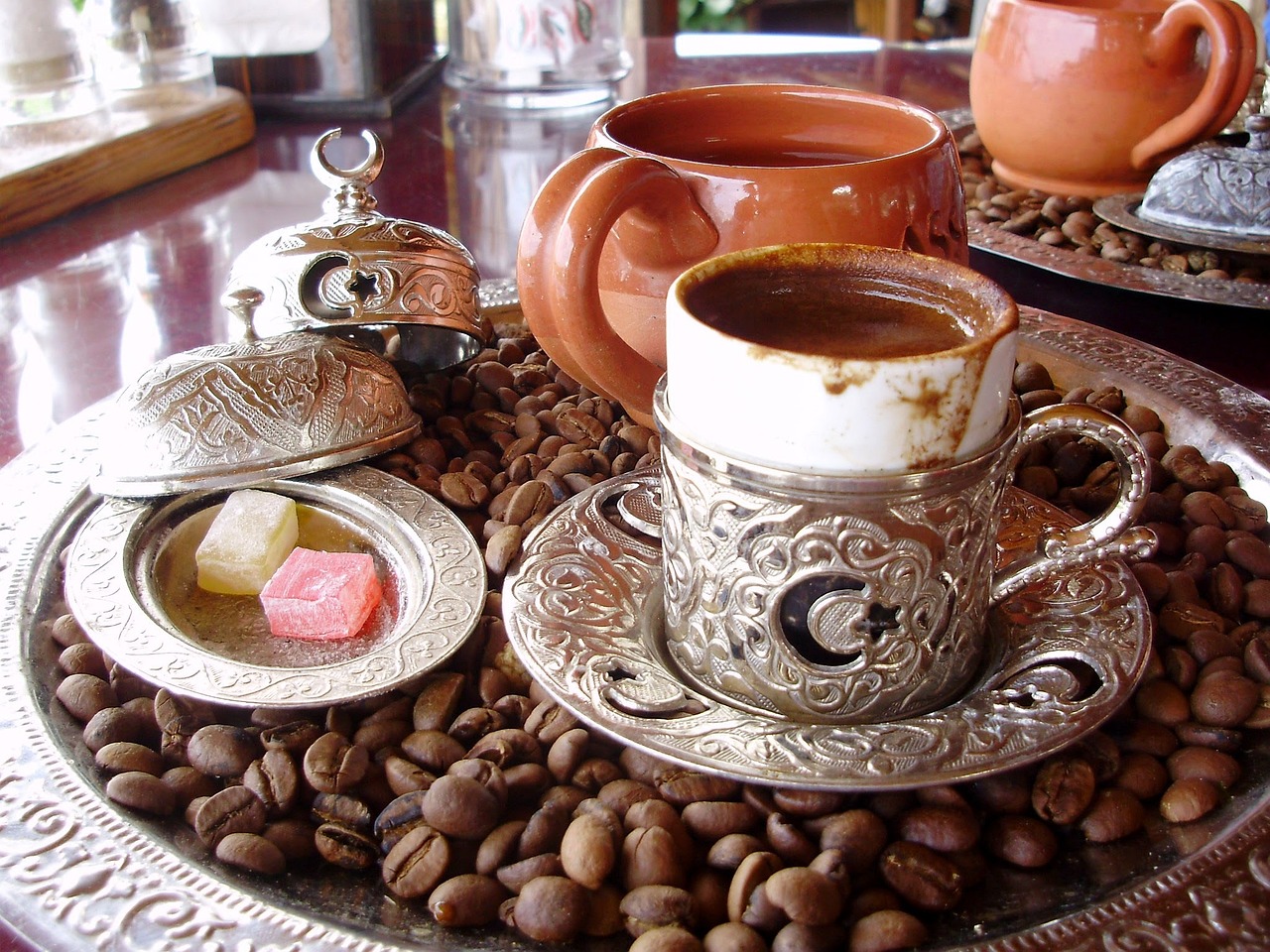 Turkish Coffee
Turkish coffee is a special kind of coffee, that has a strong flavour and some kind of aesthetic, which comes from the way it's prepared and served. The coffee's journey begins with roasting and then grounding to a very fine form of the coffee beans. Then, in the coffee pot, it is boiled until the foam appears. You can add the desired amount of sugar while preparing and you can serve it in its special cup, which is really small. It is always served with a small glass of water and a Turkish delight or a piece of chocolate. By the way, the coffee grounds left in the cup are said to bear traces of the future. You can try to interpret the figures and have fun!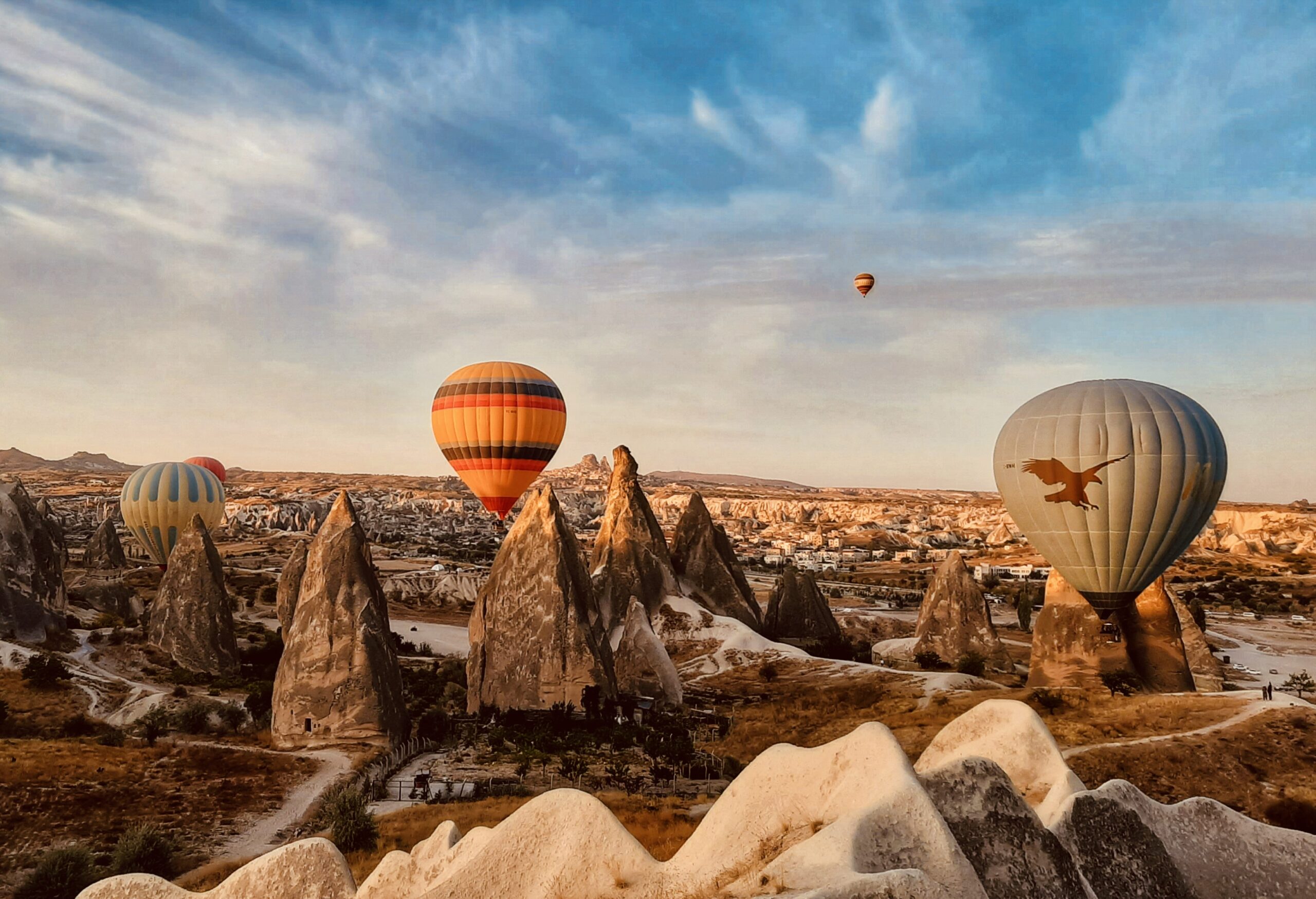 Cappadocia, The Fairy Chimneys
Being the spectacular historic area of central Anatolia, Cappadocia welcomes everyone to see its fairy chimneys, which are formed by erosion over thousands of years. What remains today are these incredible underground cities that once housed human habitations. They are located in the middle of beautiful valleys that stretch as far as the eye can see. You can visit the towns of Ürgüp, Göreme, Uçhisar, Avanos, and Mustafapaşa (Sinasos) and enjoy the incredible landscape and explore volcanic valleys.
Göbeklitepe, the Mystery of Stones
Göbeklitepe's history can be traced back 7000 years before Stonehenge and about 4500 years before the Cheops pyramid in Egypt. Here, hunter-gatherer people built huge temples. The pillars were moved by human power and clay was used as mortar. Various animal reliefs were found on the stalagmites. Göbeklitepe is an example of a settlement during the period without pottery.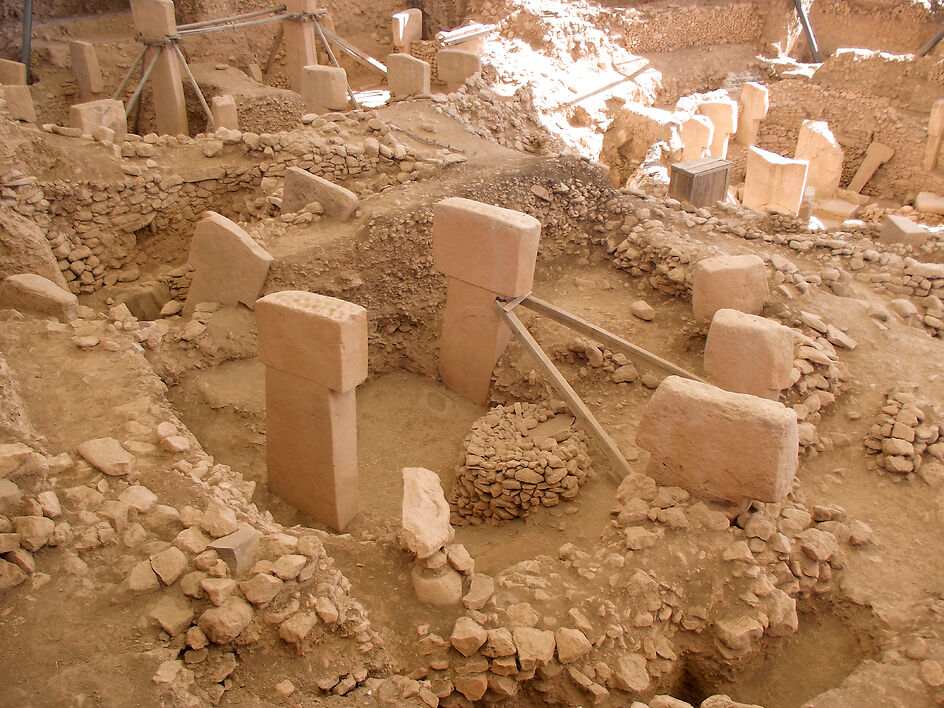 Klaus Schmidt, head of the German archaeological excavations: "Every puzzle we solve creates two more puzzles."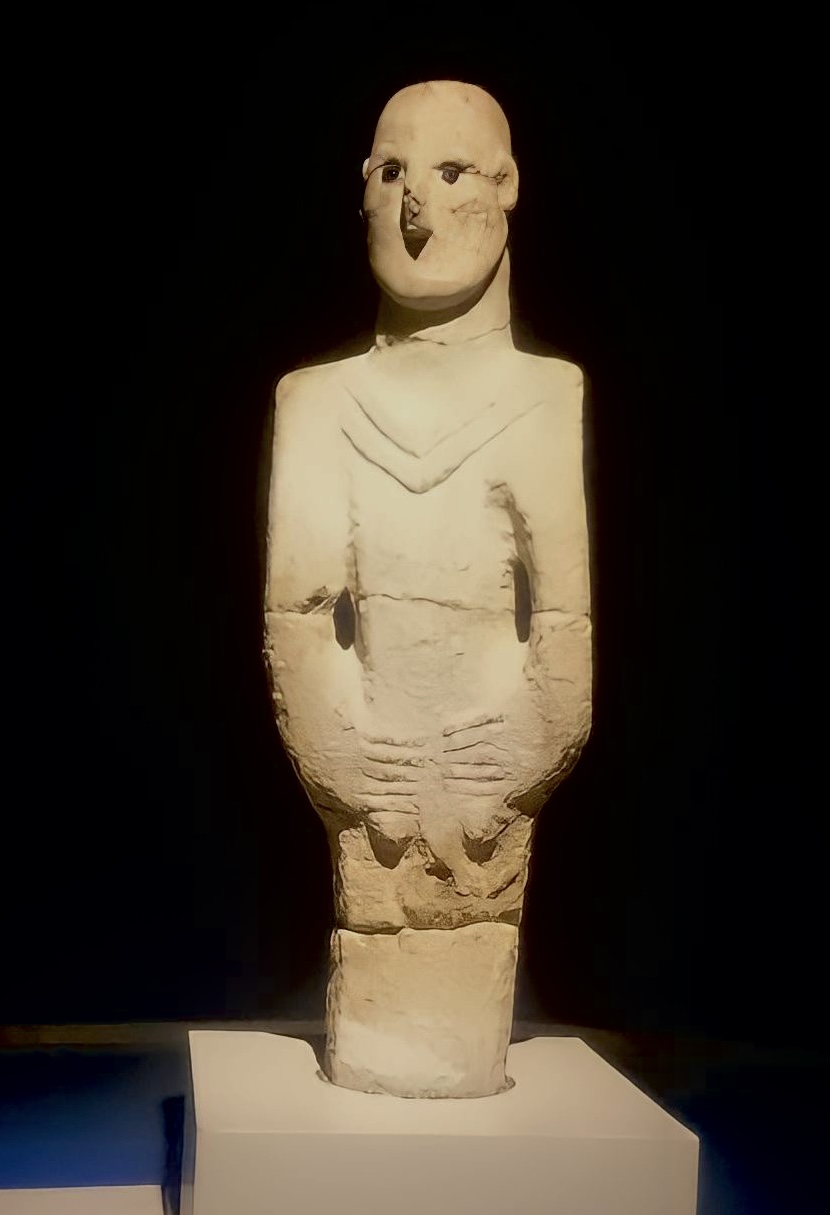 The oldest known human statue in the world was found in an excavation about 14 km from Göbeklitepe. The antique site astonishes people with its mystery. If you're interested in history then you should definitely visit the site and learn more about the mysterious history!
Hagia Sofia
Hagia Sophia, meaning "Holy Wisdom" is one of the most popular places in Istanbul, actually it is the symbol of the city. Inıtially, Hagia Sophia was a Greek Orthodox church, but after the fall of the Byzantine Empire, it became a mosque. It has a significant place in architecture as the building is one of the first examples of a pendentive dome.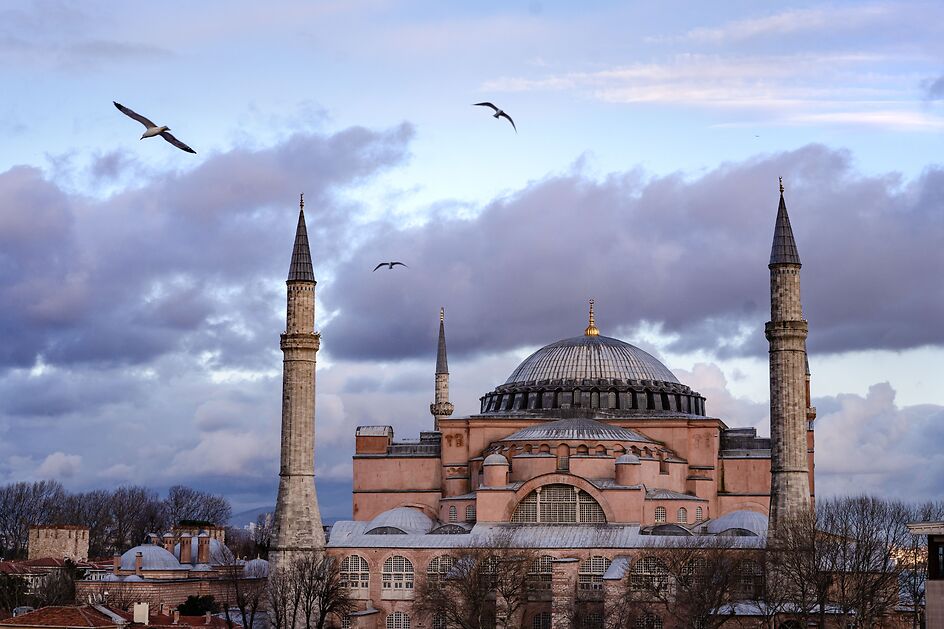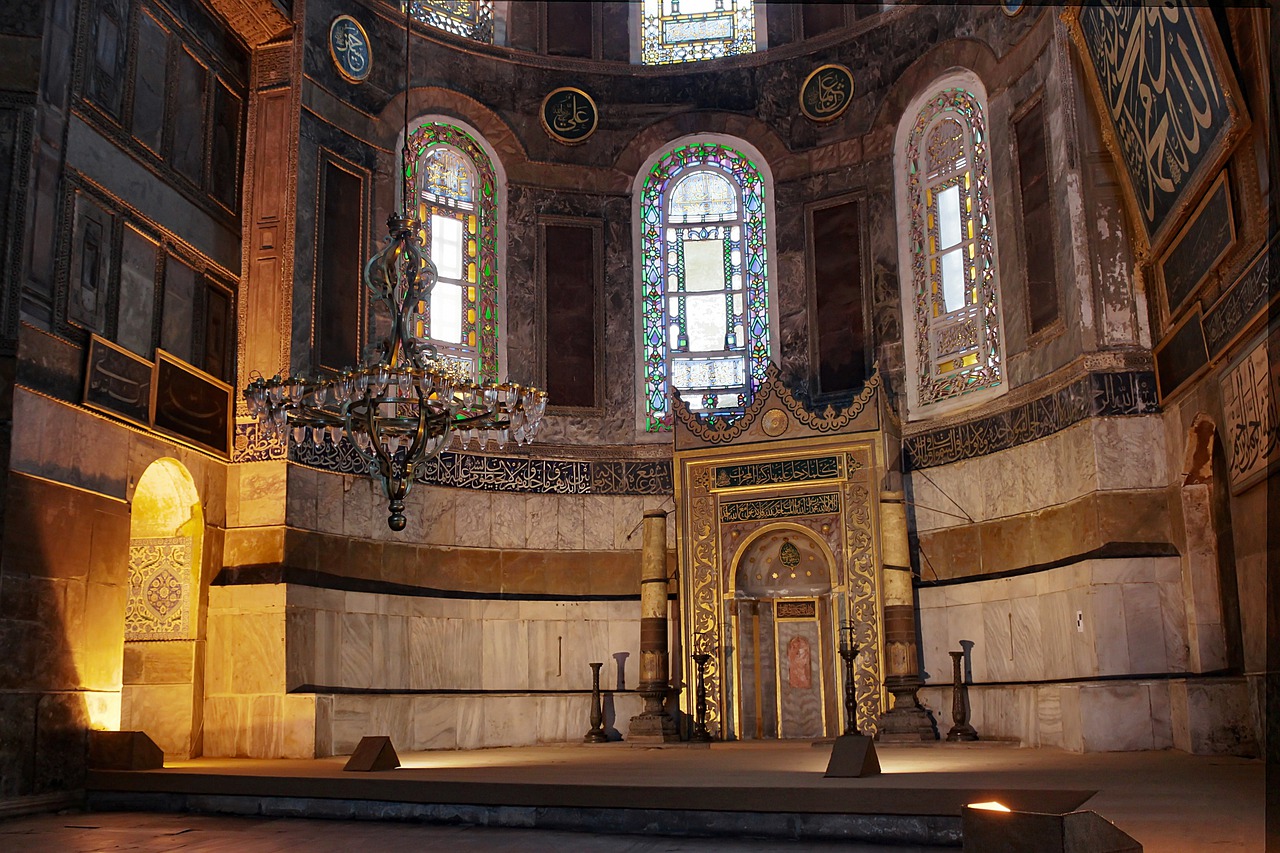 After its being used as a mosque, its architectural design was changed. Instead of Christian iconographies and materials, Islamic architectural materials were added. However, it is still considered as a unique representation of Christian world and since its construction, it became a great inspiration to many other architectural structures.
Here are some important tips before coming to Turkey:
You can prefer organic products sold in small shops instead of buying them in supermarkets. Organic products are healthier and are produced according to sustainable practices. 

When you visit religious places like a mosque, you need to cover your head. Therefore, it would be advantageous to have a scarf or shawl with you. 

It is highly recommended to wear hats and sunscreen when you're outside. It can be really hot outside during summer.

Turkey has a very diverse culture where everyone respects one another, which makes the cultural integration easy and interesting. So you don't need to be shy to say hi to another one! People are generally very kind and considerate. They may even invite you home for dinner without knowing you.

Big cities have a cheap and efficient transportation system. You may consider using public transportation for a greener trip.
​​Consider Turkey as the country you can visit every season of a year. Best beaches for summer, incredible history waiting to be discovered in spring or fall, astonishing ski resorts in winter. Briefly, Turkey has whatever you expect to see! However, the most wonderful part is the possibility of having a sustainable trip if you follow the beautiful nature and choose the organic products.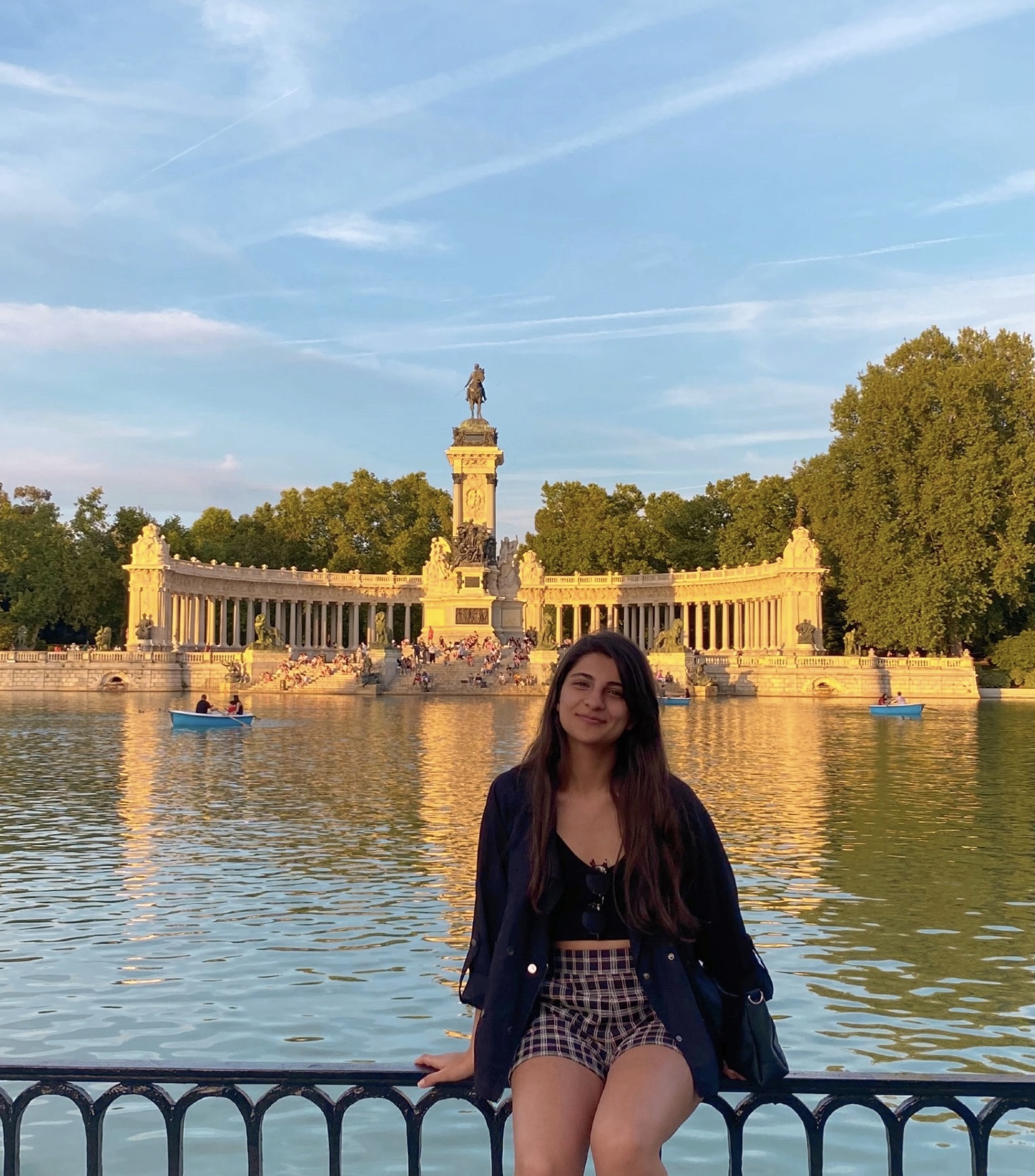 Yaren Erkan
This article is written by Yaren. She is a Turkish living in the capital, Ankara. She loves to travel, and experience different cultures. What makes her heart beats: food, animals (especially dogs), photography, and talking about movies and psychology.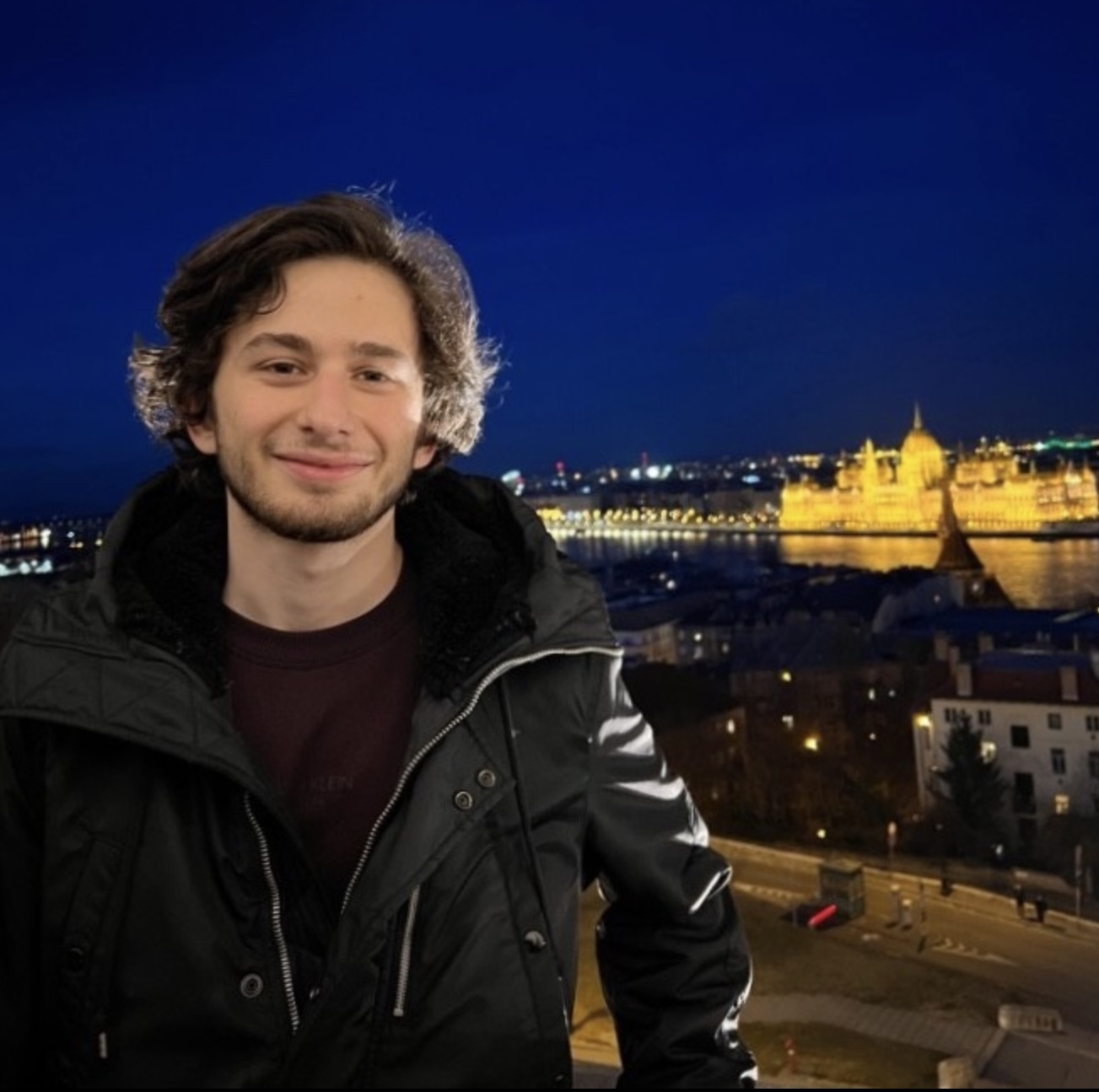 Fırat Eray Erol
Fırat also contributed to this article. Fırat has grown up in Istanbul and has lived in Istanbul. He loves history, archeology and playing video games. He's welcoming you in his homeland and is very delighted to give some insights about Turkey.