We're excited to spotlight an innovative initiative that's making significant contributions to the hospitality industry and society: the
Ready for American Hospitality Initiative (RAH).
This collaborative effort between the School of Hospitality at the University of Denver and various holiday accommodations aims to provide crucial training for refugees, preparing them for employment in the hospitality sector. It's a win-win situation for everyone involved. We're pleased to have Jessi Kalambayi, program manager, as our interview partner to delve deeper into this impactful program.
What is RAH and who is involved?
The Ready for American Hospitality Program (RAH) is a joint initiative between the Fritz Knoebel School of Hospitality at the University of Denver and the African Community Center. This program equips refugees, immigrants, and asylum-seekers with the knowledge, work experience, and skills needed to excel in the hospitality industry. The program focuses on acclimating participants to U.S. workplace culture and preparing them for job opportunities.
Refugee students are paired with mentors from the Human Capital Student program as part of the training. This mentorship serves as a valuable platform for both learning and cultural exchange. The goal of this 5-week program is to assist refugee students in their transition into the workforce by offering job placements through established partnerships with employers. This provides additional support to participants as they navigate their journey toward successful integration.
"The mentorship component serves as a valuable platform for both learning and cultural exchange."
Who was the initiator of the project and how has the concept developed since it started?
The project originated in the fall of 2012 when the African Community Center reached out to the University of Denver's Center for Community Engagement and Service Learning (CCESL) in search of teaching space to kickstart a food service training program for its refugee clients. Recognizing the alignment with hospitality training, CCESL contacted Dr. David Corsun, the Fritz Knoebel School of Hospitality director. He immediately agreed to the proposition. Dr. Corsun then consulted with Associate Professor Cheri Young, who was teaching the Human Capital Management Course then. Prof. Young quickly recognized the potential for mutual benefit and suggested, "There has to be a way to leverage this relationship for our students' learning." This discussion led to the inclusion of a mentorship element in the program, where Human Capital students would be paired with RAH participants. The pairs meet twice a week, creating an environment conducive to cultural exchange, learning, and developing friendships.
To date, this collaborative effort has successfully supported the transition of over 340 refugee students into the workforce.
cooperation with professional working places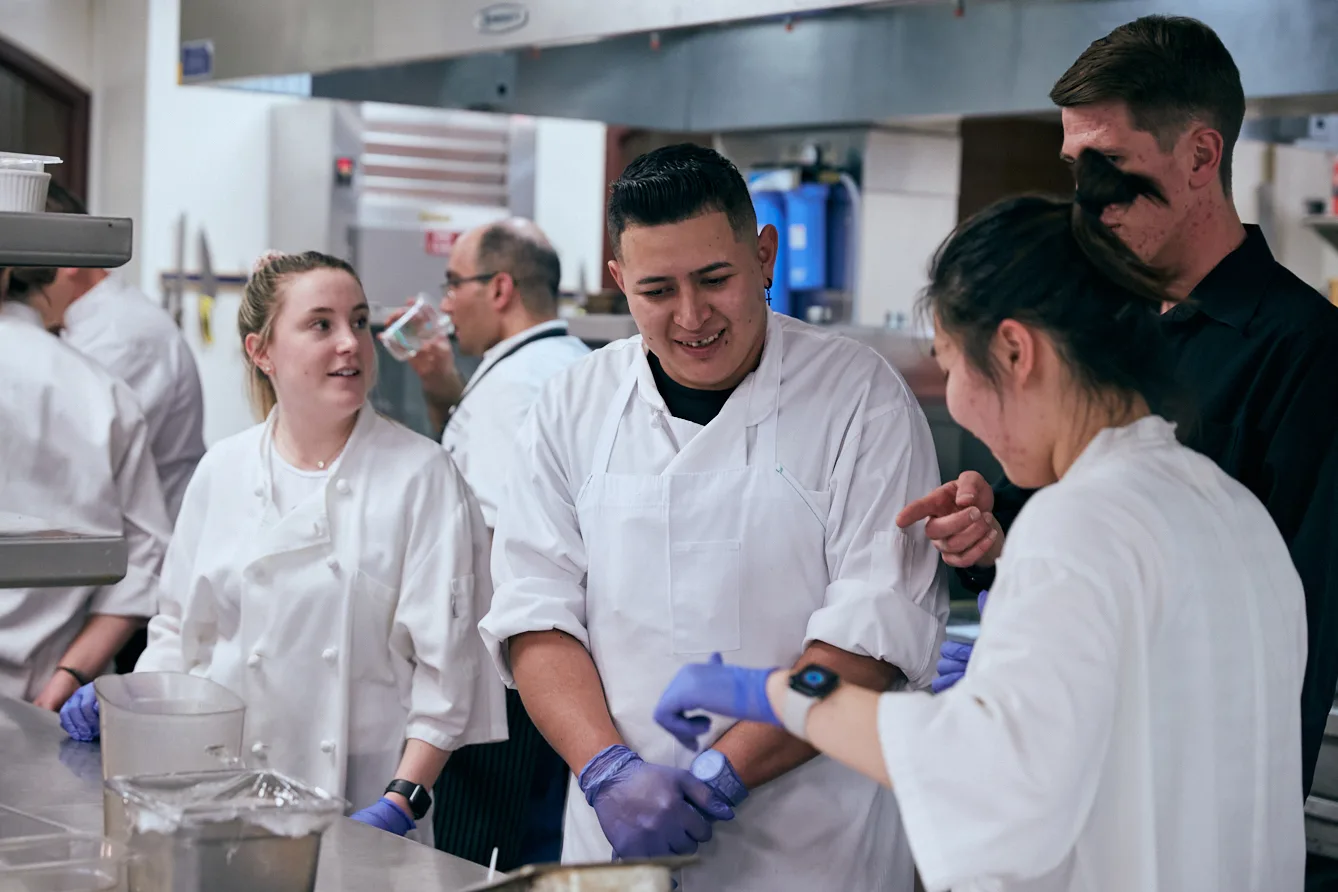 Hiring bias has been and continues to be a great challenge for refugees.
What is the overall employee situation in the hospitality industry? Is inclusion a topic already many hotels are aware of?  
One of the significant challenges in hiring refugees, which is not unique to the hospitality industry but prevalent across various sectors, is finding ways to leverage the prior work experience and educational backgrounds of refugees and migrants for higher-skilled roles.
This hiring bias is particularly challenging for refugees, as their foreign qualifications or lack of relevant local experience often hinder their job search. Additional challenges include language barriers and restrictions on employment eligibility due to an individual's legal status. Access to higher-skilled roles, which naturally come with higher pay, remains an ongoing issue. However, programs like RAH are making strides in matching refugees with roles that align with their skills and experience.
In the context of a labor shortage crisis across America, ensuring that all potential talent pools have equitable access to employment opportunities is crucial. While progress has been made, there's still work to be done. Encouragingly, topics of inclusion and diversity are gradually gaining prominence in discussions among hospitality stakeholders, which is an important step towards meaningful change.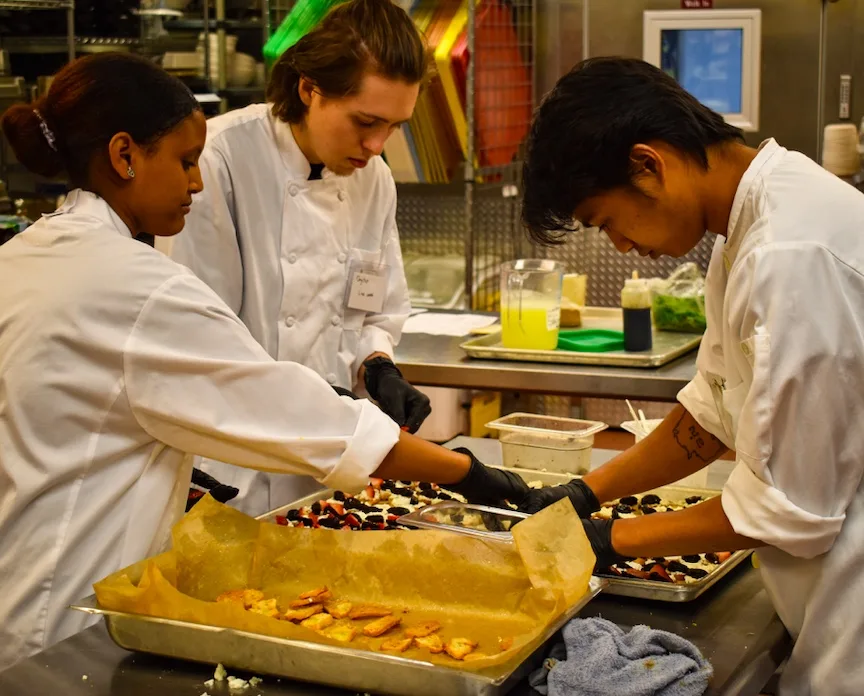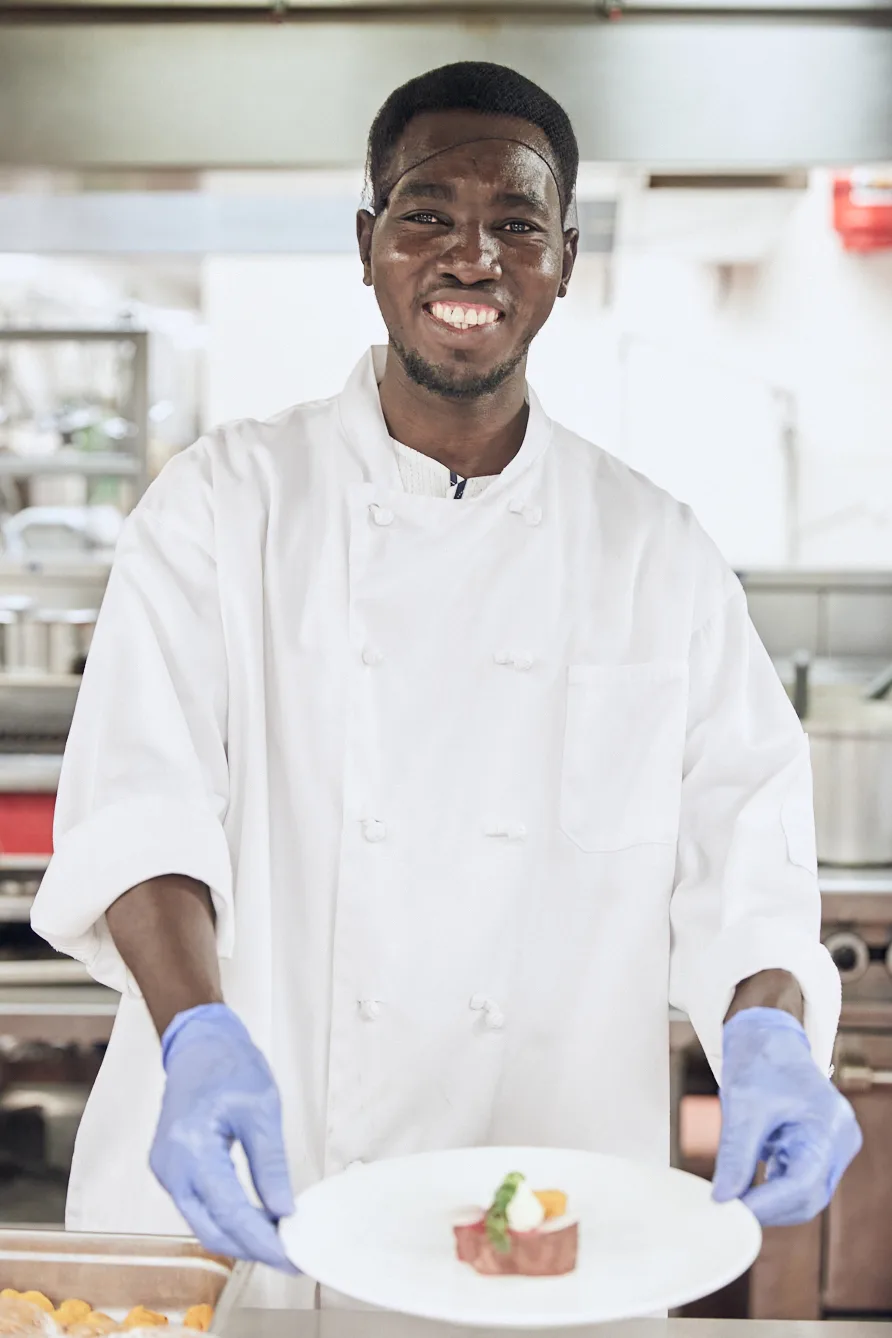 What do participating hotel managers say about the program?
Since the RAH program's inception, we've been fortunate to receive strong support from various stakeholders in the hospitality industry, which has been instrumental in the program's ongoing growth. The COVID-19 pandemic has had a profound impact on the hotel industry, among others, leading to job losses and diminished revenues. Despite these setbacks, industry leaders proactively develop and implement strategies to recover and prepare for future challenges.
The hospitality industry has been particularly supportive of RAH through employment opportunities and funding to ensure the program's sustainability. Given the industry's labor shortages, the appeal of collaborative initiatives like RAH has only increased. 
 "
Many hiring managers are looking to untapped pools of talent to fulfill their hiring needs 
Collaboration has become easier as many hiring managers turn to these untapped talent pools to address staffing needs. Refugees bring a wealth of diverse backgrounds and skills, attributes that are extremely valuable in an industry that serves a diverse clientele.
"We had to hire people, we had to train them, that was something I've never personally done. I've been hired and I've been trained, but I've never been on the other end."
Jon Willis | student involved in BSBA 2016
"Being a mentor in this program taught me the difference between being a manager and being a leader."
Tanisha Cocetti | BSBA 2013 | Director of Housekeeping, The Brown Palace Hotel & Spa
What are the goals the participating refugees have? What are their impressions and feedback?  
Participants in the RAH program primarily seek to secure employment, often aiming for their first job in the United States. The program serves as a gateway to the American job market by offering comprehensive training in essential skills, career guidance, and ultimately, opportunities for job placement. This level of support is particularly vital for many refugees who have urgent financial obligations and need a stable income.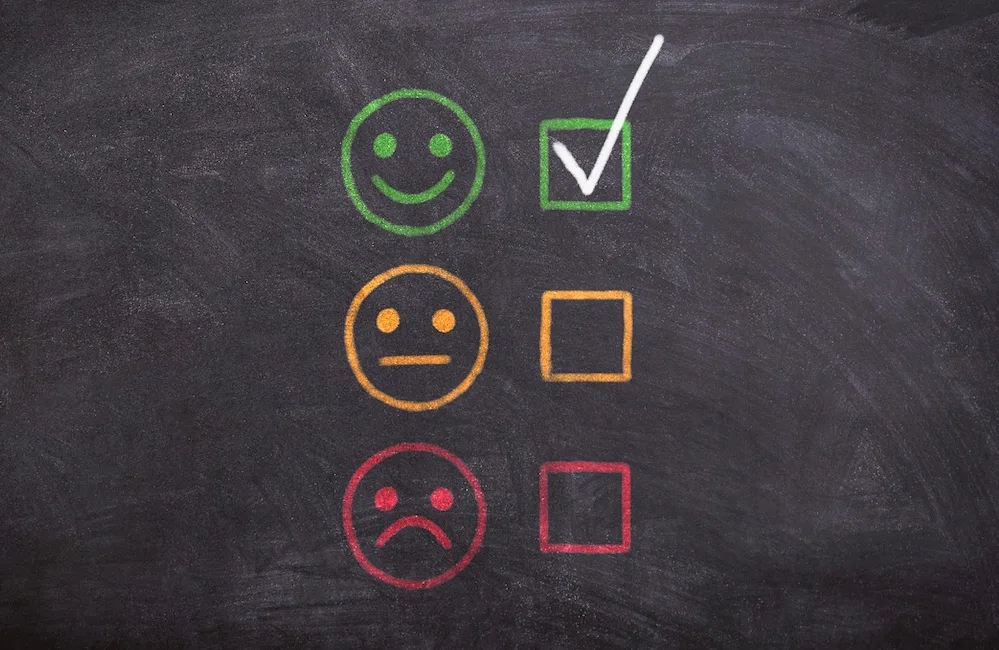 Feeling inspired? Why not launch a similar initiative in your own community? Whether you're a hospitality student or educator, a hotel manager or staff member, or someone working with organizations that support refugees or other marginalized communities, you have the power to make a real difference. Contact us at
[email protected]
, and we'll assist you in bringing your idea to life. Don't miss the opportunity to create meaningful change; we're here to support you every step of the way
The program's curriculum is a balanced mix of classroom teaching and hands-on experiences, crafted to emulate the challenges and responsibilities these individuals are likely to face in an English-speaking work environment. This hybrid educational approach fosters both personal and professional growth, enabling participants to more seamlessly adapt to their new settings.
Feedback from previous participants underscores the transformative role the RAH program has played in their resettlement process. For some, the program has marked their first exposure to formal education, a significant milestone. Graduates have also expressed gratitude for the program's focus on acquainting them with the intricacies of American workplace culture and enhancing their self-confidence. In summary, the RAH program is committed to producing graduates who are not only prepared for the job market but also equipped to navigate the immediate challenges that come with starting anew in the United States 
Do plans exist to increase the program?
RAH typically accommodates between 8 and 15 students per cohort, a size that ensures individualized support for each participant's integration journey. This limit is also influenced by the capacity of the Human Capital class mentors, who handle interviewing, training, and staffing for the program's quarterly banquet dinners. It is crucial to maintain a manageable number of protégés to ensure effective learning for everyone.
"Refugees have immense potential; it's simply a matter of dedicating the time, space, and resources to nurture their growth."
Although the program currently aligns with the academic calendar, limiting its frequency, there is significant potential for scaling. We are eager to share our innovative model with other institutions interested in aiding refugee populations. Our program is unique, and our primary aim is to make a meaningful impact on our target demographic while also leaving a positive imprint on the hospitality industry. Refugees have an abundance of untapped potential; the key is to provide the necessary time, space, and resources to allow for their growth.

What is your favorite memory you collected during your time working for RAH? 
One of my most cherished memories during my time with RAH has to be the graduation ceremony for my first cohort of students. The enthusiasm they showed throughout their work experience activities was infectious. Despite language barriers, they were fervently engaged in class discussions, striving to understand and contribute to the curriculum as much as possible.
During graduation ceremonies, we usually have two students volunteer to share their reflections. However, in this particular class, we had as many as four or five students eager to share their heartfelt experiences. One student even became emotional, knowing that this transformative chapter was coming to a close. A student from Afghanistan specifically mentioned that her time in the RAH program was one of the best experiences of her life, as it allowed her to showcase her culinary skills in a professional setting for the first time. These moments not only warmed my heart but served as a vivid reminder of the profound impact that the RAH program can have on these lives.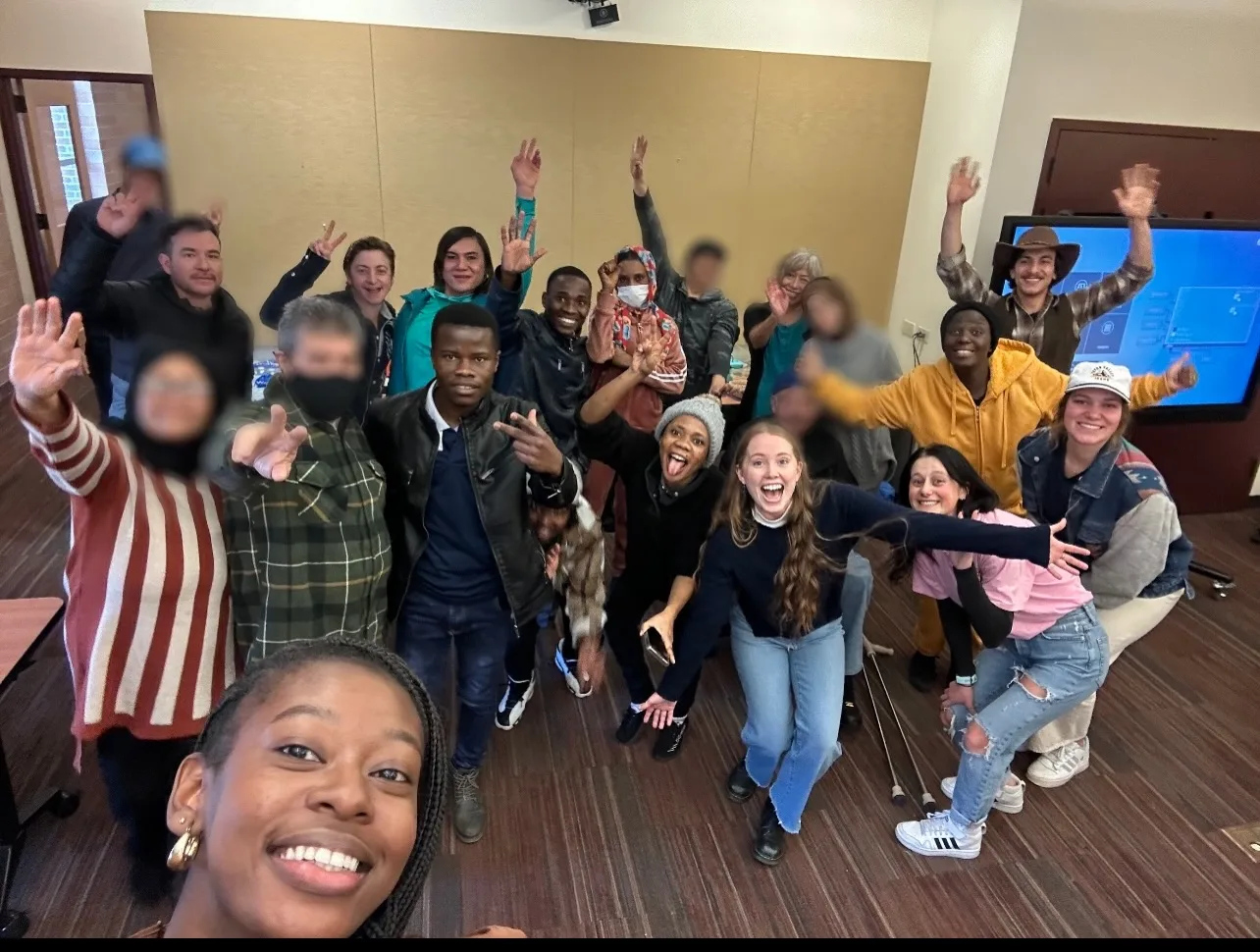 Thank you for this interview. We appreciate your work within the RAH program, and we hope that this article inspires other organizations to launch similar initiatives that make a real difference.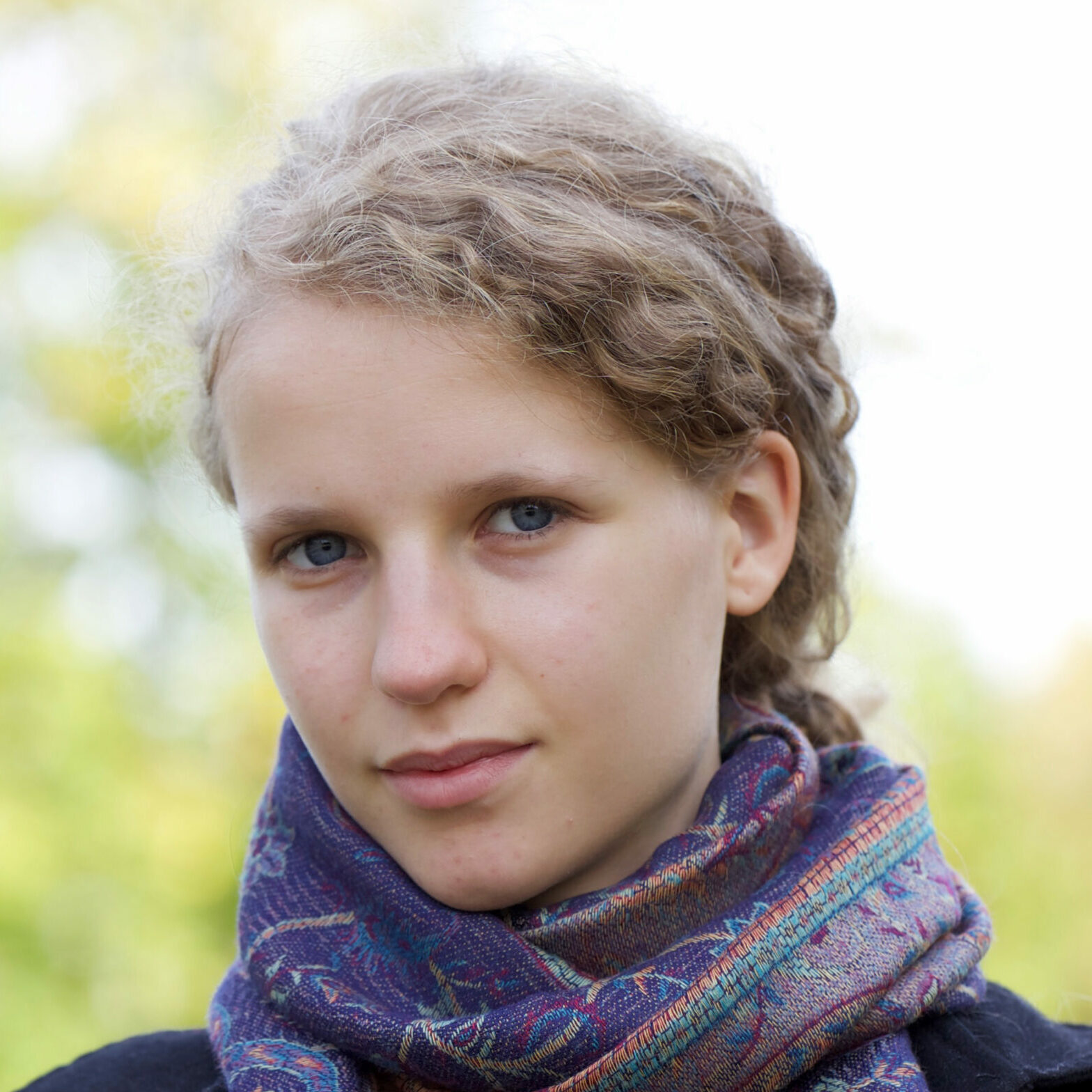 Lilith Diringer
This interview was conducted by Lilith. Our CEO is eager to learn everything about sustainable travel and share deep insights with you. Her vision is to make people as well as nature profit from travelling. She wishes you a great trip wherever the next booking takes you and is happy to share details and insights on request: [email protected]