My home country Nigeria, also known as "Naija", is the most populous nation including more than 200 mio. inhabitants. With its  origin and heritage the country is a place immersed with a lot of cultural diversifications and histories, different religious beliefs, specialized arts and crafts dating back to 500 BC. There are more than 50 ethnic groups in Nigeria and the country shares multiple entry borders with four other African countries, namely Niger, Chad, Cameroon and the Republic of Benin.
There are various places of interest which I show friends visiting me as tourists in Nigeria, and I am happy to share the major ones also with you: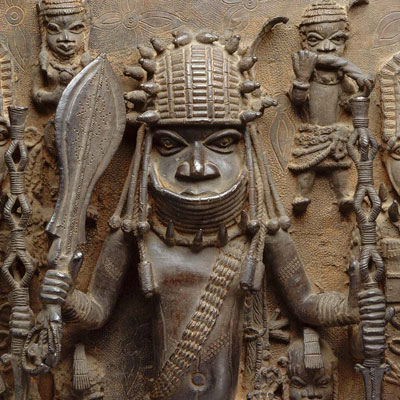 Benin Kingdom
The Benin Kingdom land area now known as Edo state attracts a lot of tourists worldwide. It is located in the south-western part of Nigeria within the Delta region and it is the place where the fourth earliest known civilization has been recorded by historians, archaeologists and anthropologists. Benin artifacts are among the most exquisite and coveted in the world's history  representing the very first civilization in Africa.
Interesting Fact: "The Oldest Church in West Africa was established in Great Benin Empire by the Earliest Portuguese missionaries in the 16th Century."
Osogbo Shrine
The dense forest of the Osun Sacred Grove, on the outskirts of the city of Osogbo, is one of the last remnants of primary high forests in southern Nigeria. Regarded as the abode of the goddess of fertility Osun, one of the pantheons of Yoruba gods, the landscape of the grove and its meandering river, is dotted with sanctuaries and shrines, sculptures, and artworks in honor of Osun and other deities.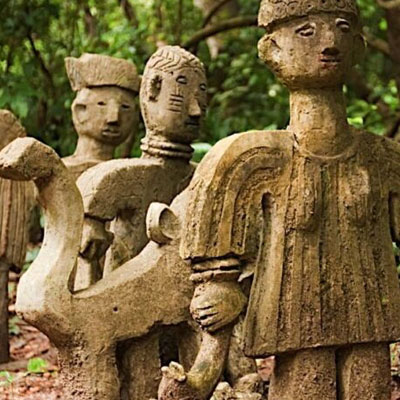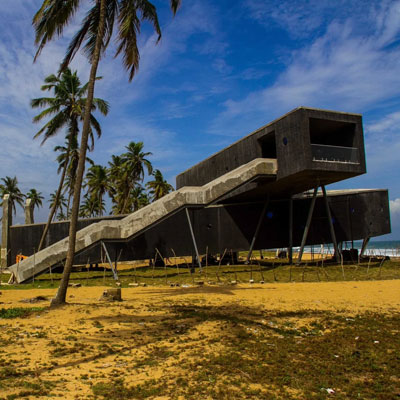 Gberefu Island
Gberefu Island – also known as Point of No Return – is a populated historical island located in Badagry, a town and local government area of Lagos State, South-Western Nigeria. Symbolized by two poles slightly slanted towards each other and facing the Atlantic Ocean, the island was a major slave port after it was opened in 1473 during the Trans Atlantic Slave Trade era.
Obudu Cattle Ranch
Have a feel of the serene and beautiful nature of southern Nigeria
Nok Village
Learn about the Nok arts and crafts dating back to 1500 BC
Yankari Game Reserve
Here my home country will give you a full experience of the Floral and Fauna of West Africa
Nigeria as a multicultural country has more than 50 cuisines available at both: expensive restaurants and street food vendors. I strongly recommend you to try the local food varieties peculiar to both Northern and Southern parts of Nigeria such as: Jollof Rice (North and South) | Afang Cuisine (South) | Edikaikong Cuisine (South) | Tuwo shinkafa Cuisine (North) | Kilishi and Suya Cuisine (North) | Gbegiri and Ewedu Cuisine (South). You do not need to be afraid to starve as a vegetarian or vegan as there is a lot you can eat, but just be careful and ask us natives to assist you when selecting the dish. 
Traveling as a tourist within Nigeria is filled with fun from the highlands of Jos to the lowlands of Bayelsa.
Me and my fellows are welcoming as well as very open-minded and the culture is well diversified from north to south.
Before arriving in Nigeria
Always have reusable items such as a bottle for water collection and a food box for left-overs
Carry recycled bags with you to collect your tiny wastes – and if you spot it – maybe also the one from others (Check out the purpose company wildplastic for eco-friendly bags)
Make sure to pack a hat to protect your skin no matter whether you choose to come during dry or rainy season
Buy sun cream and soap: take a look at the ingredient list and make sure to avoid articles that include microplastic
Prefer a non-stop flight to Nigeria, since this will relatively reduce CO2 emission instead of causing higher pollution by having stopovers from multiple locations
Rethink the length of the trip: My country as well as the neighboring regions have a lot to discover, so make sure to bring time so that the flight is worth it.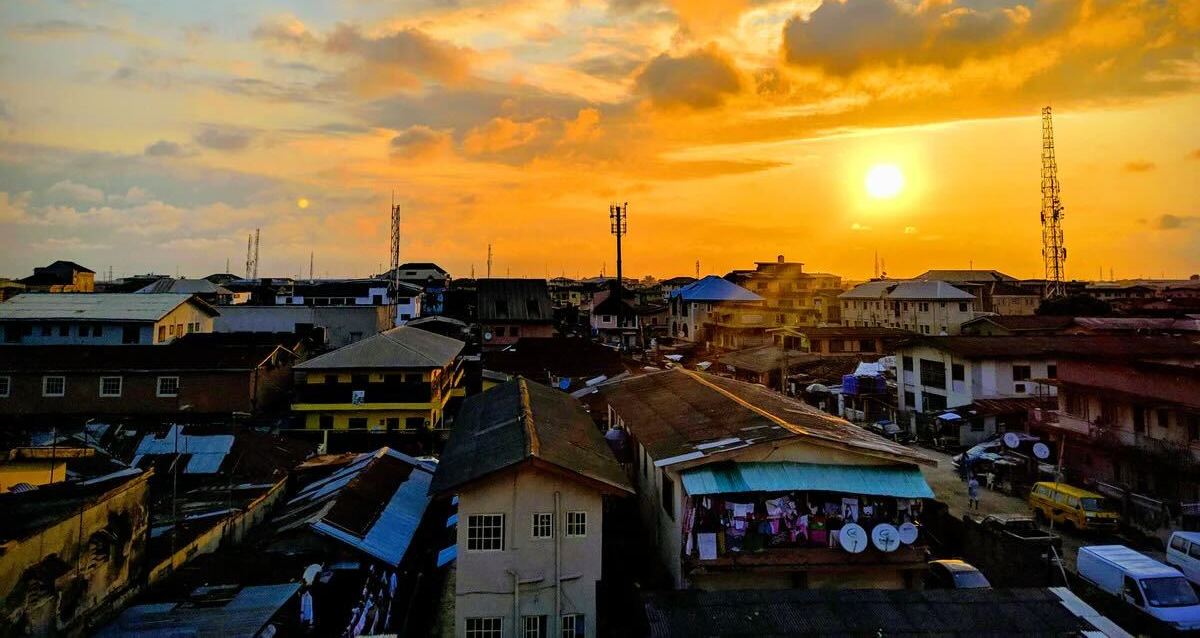 After arriving in Nigeria
Try out locally made food, although some have hot spicy tastes they are yummy
Walk or use bicycles around the city instead of a car. During a nice stroll, you are likely to have a greater experience of how people interact and live within that city
Avoid items that do not promote the preservation of community or conservation of animals. In other words: items endangering the natural habitats such as souvenirs with animal hides, seashells, and rocks (pebbles) do not belong in suitcases back home!
Buy locally made crafts and arts that promote the environment and value the inhabitants' talents.
Leave no trace of litter or garbage behind
Learn the basic language of the host city. This might mean a little effort especially me and the other Nigerians speak locally bound languages, but knowing some basics will make it much easier for you to get in touch with us and dive into our country's spirit.
Stay in accommodations that support eco-friendly practices and environmental sustainability
As the mission of ChargeHolidays is to promote a carbon-free tourism experience, you can contribute by sticking to the information provided above. In Nigeria various affordable hotels and resort places use conventional and traditional methods of living and hospitality which increases the scale of sustainability. Register on our App now to find places you can stay to reduce your carbon footprint during your tour. I hope I could provide you with some interesting insights about the country where I was born and where my heart is still bound to!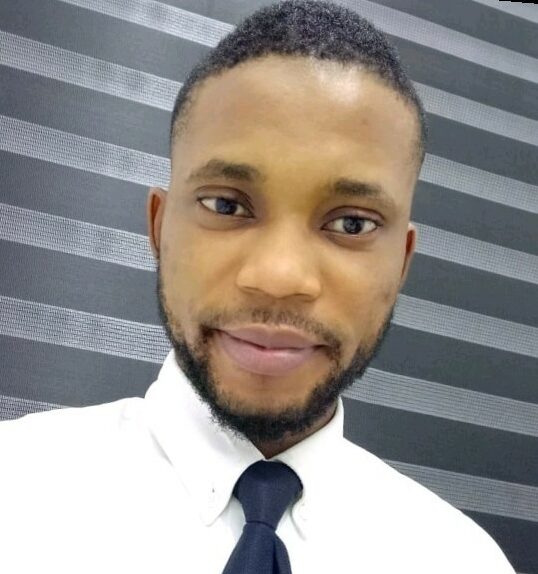 Taiwo Adekola
This article is written by Taiwo Adekola. He is a native of the Yoruba ethnic group in Nigeria and has lived there for almost three decades. He loves to share his view on sustainable lifestyles and hopes to inspire readers through his eco-friendly articles on sustainable tourism. If you want to know more about him and his home country, contact [email protected] for any inquiries.