My home country has a very special name: Morocco (in arabic : المغرب) means «le couchant»(french) or "the sunset"(english) and is known as the gateway to Africa.
Having a diverse culture influenced by Islamic traditions, African, and European countries – especially France – makes it an attractive destination for foreigners who like to discover various cultures. Hence, it is a magnificent country to plan a trip for and I am happy to increase your appetite. I am going to start by lifting a stereotype: In fact, Morocco isn't merely about the scorching weather, desert and camels but it is a place for various fascinating cities to visit, such as: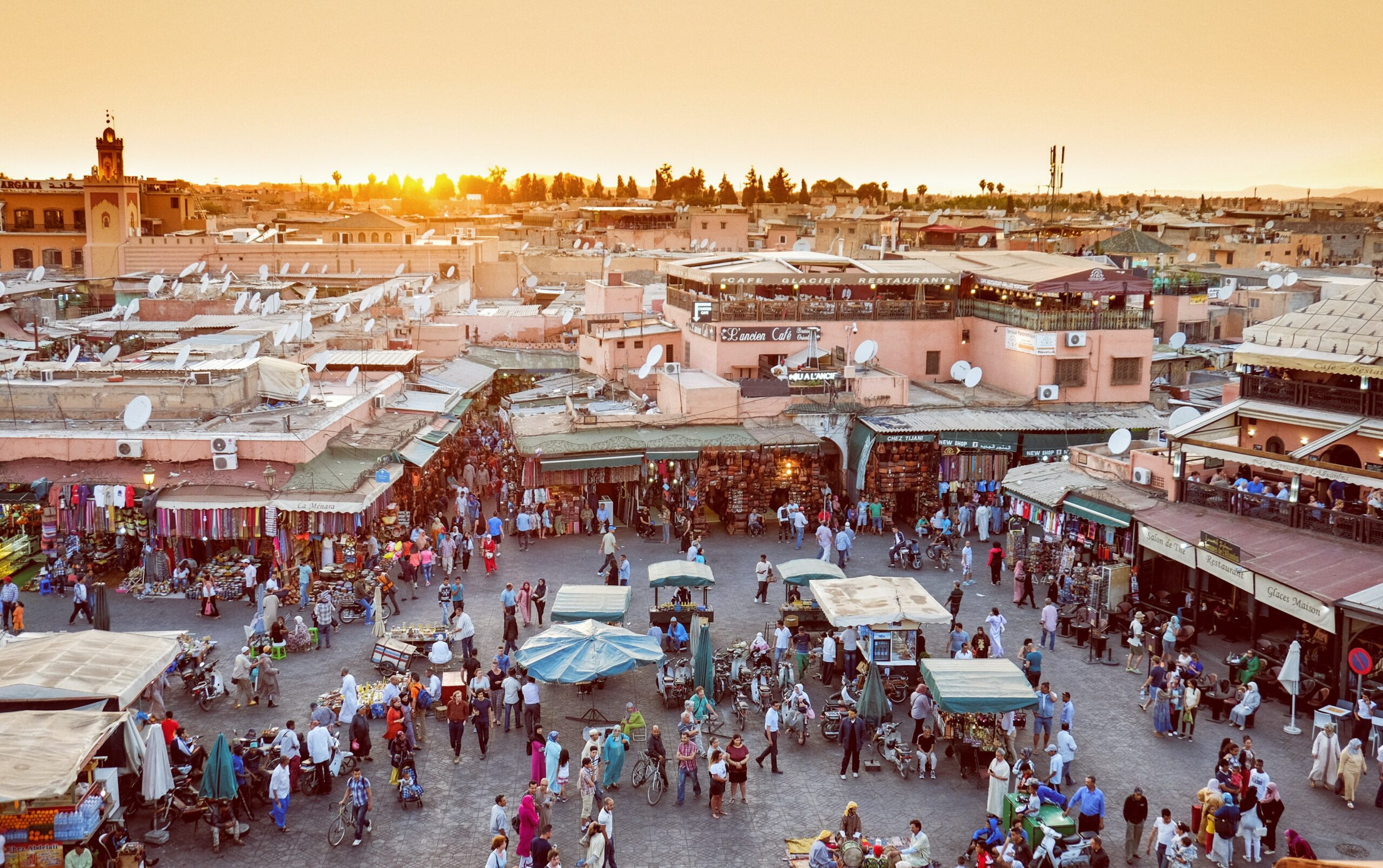 Marrakesch
Marrakesch, also called the «Red city», is the tourist capital of the country and one of the most visited cities in the world. Nevertheless, I recommend this place to everyone as long as you are open to discovering the city in an authentic and non-superficial way. It's famous for its medieval setting and impressive cultural heritage. However during your visit, you will not only be astonished by the countless markets, palaces, and mosques' but also by it's totally unique vividness and spirit.
Essaouira
Thanks to its historical, and cultural assets the city of Essaouira has become a must-visit place for exclusive tourists in Morocco. Take usage of this town to dive deeply and honestly into the culture of Northern Africa. 
Essaouira is known as a fishing port city and brings along the traditional maritime charm. It is located a few kilometers away from Marrakech at the Atlantic coast. Besides, it is also the best place in Morocco if you want to discover its old-fashioned architecture.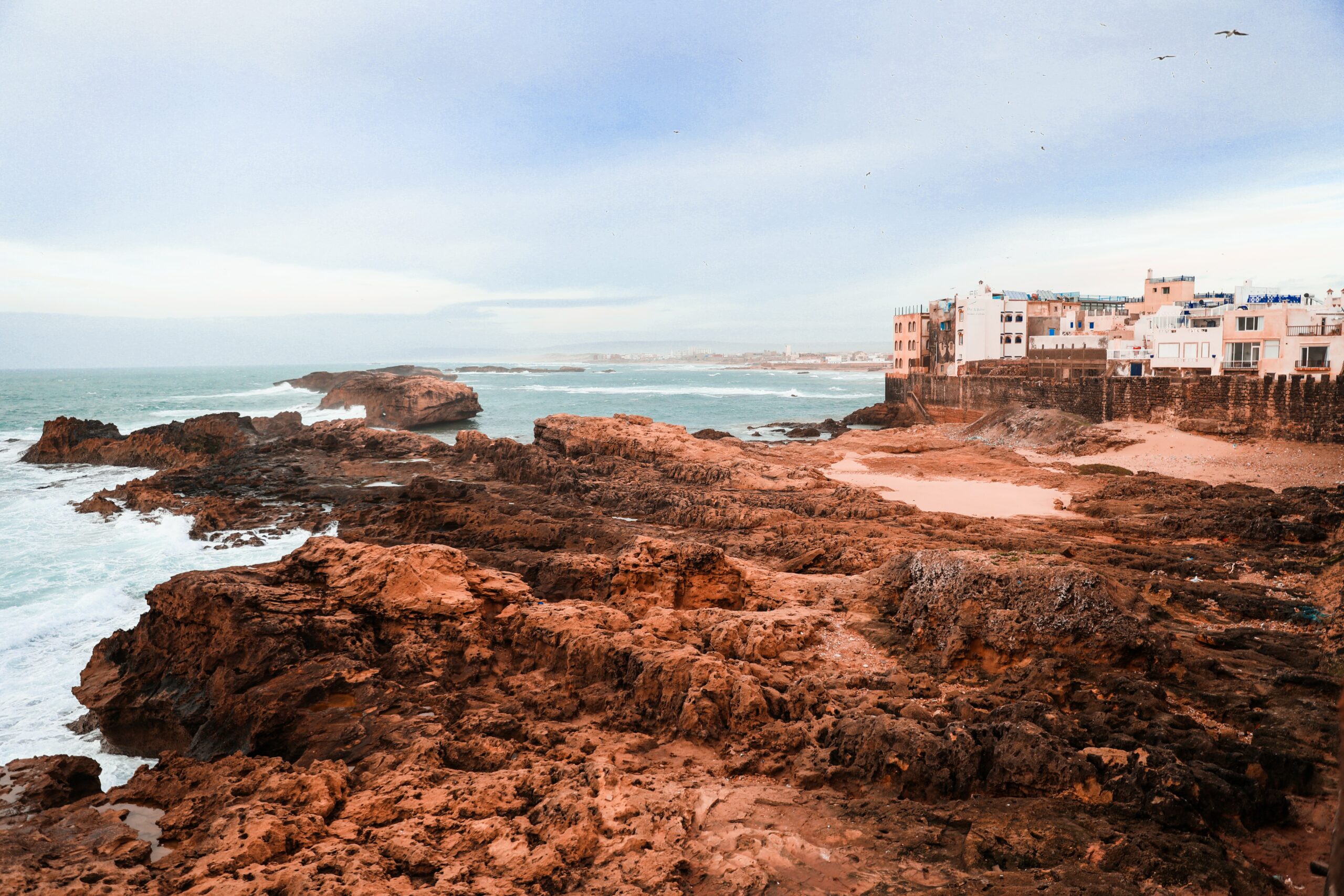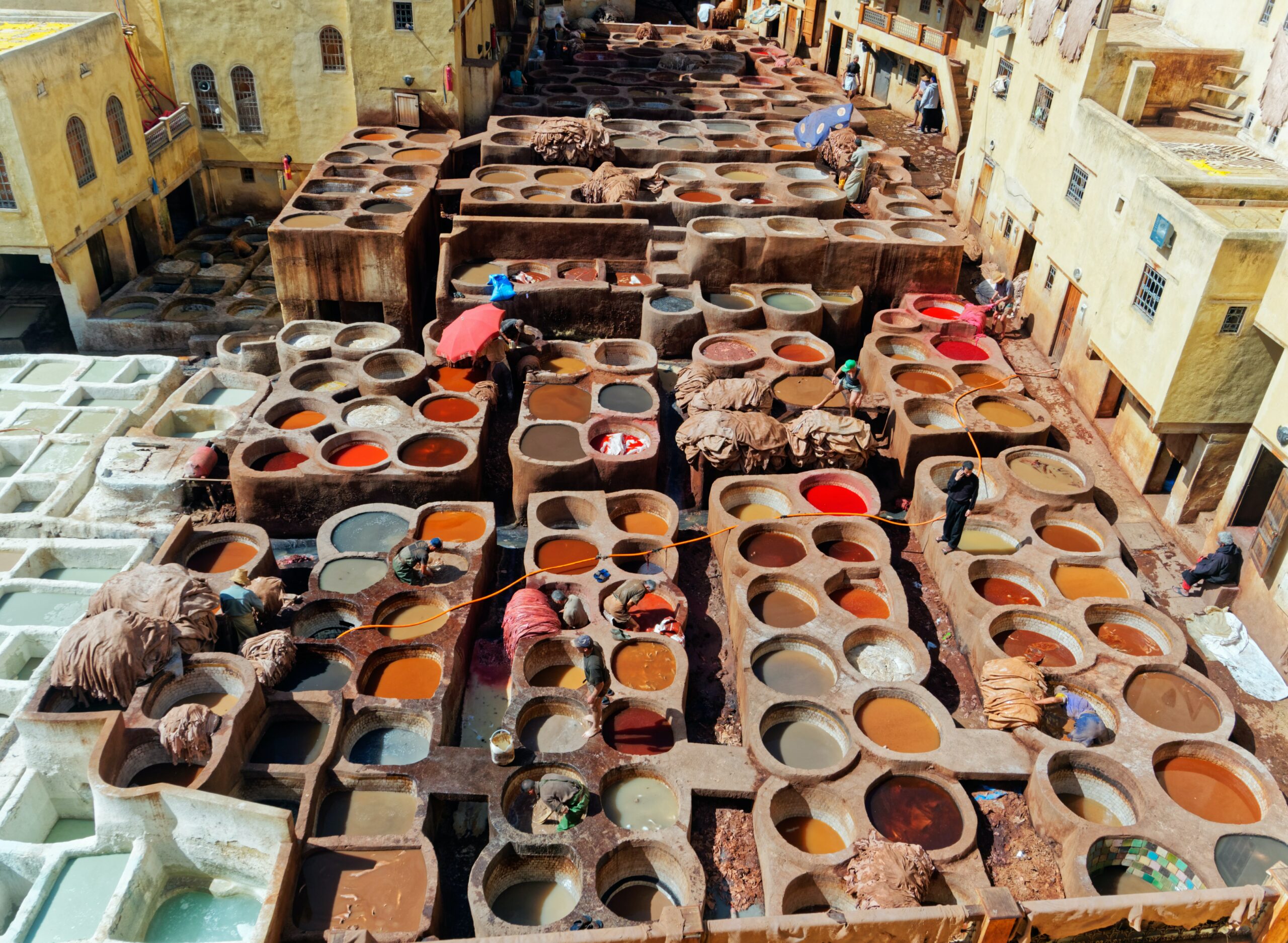 Fez
This imperial city of Fez represents the cultural capital of Morocco. It is home to « Madrasas » (Islamic schools) and countless tourist sites. Maybe visit them in off-season as they do not lose any of their beauty just depending on the month you travel. 
Thanks to its architecture it will transport you back in time to the Middle Ages.
Merzouga
Highly interested in natural landscapes? Then I would take you to Merzouga, the best destination if you want to discover the Moroccan desert scenery.
Its biggest advantage if you fancy action: it offers many activities such as sandboarding and hiking in the desert to admire the beauty of the dunes.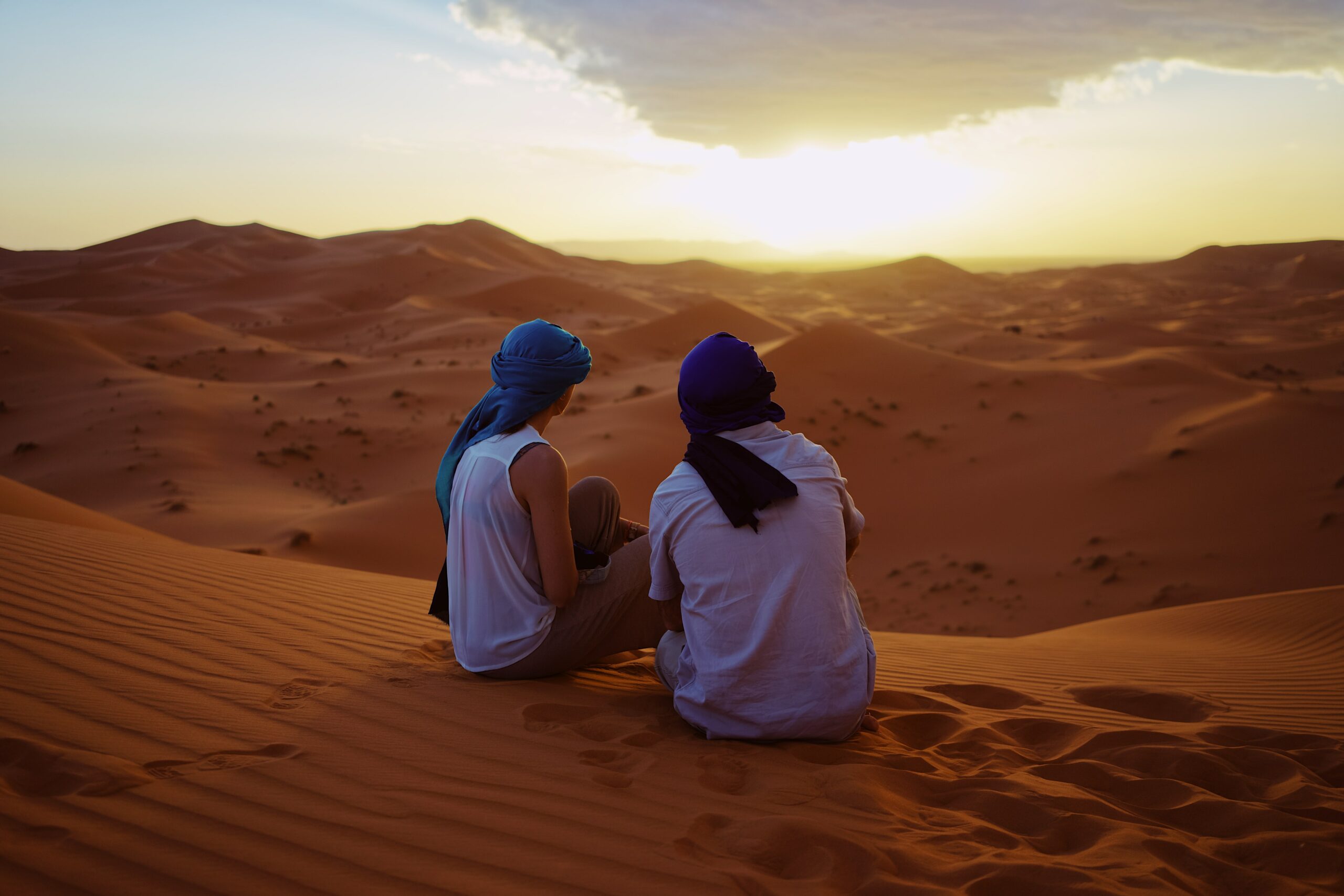 Interesting Fact: Moroccan couscous and tagine are two faces of the same coin, both based on grains, but their flavor is totally different.
During your trip to Morocco, come and taste these delicious dishes and discover why they are so unique. The vegetarian options are also great!
Discover the most ancient architectures of Morocco by exploring some medinas. To top it off why not stay in one of the multiple "Riads" .
Riads are most often found in the medinas or in the ancients' parts of the cities. They offer a different experience than typical hotels because they have their own designs and infrastructures combining tradition and exclusiveness.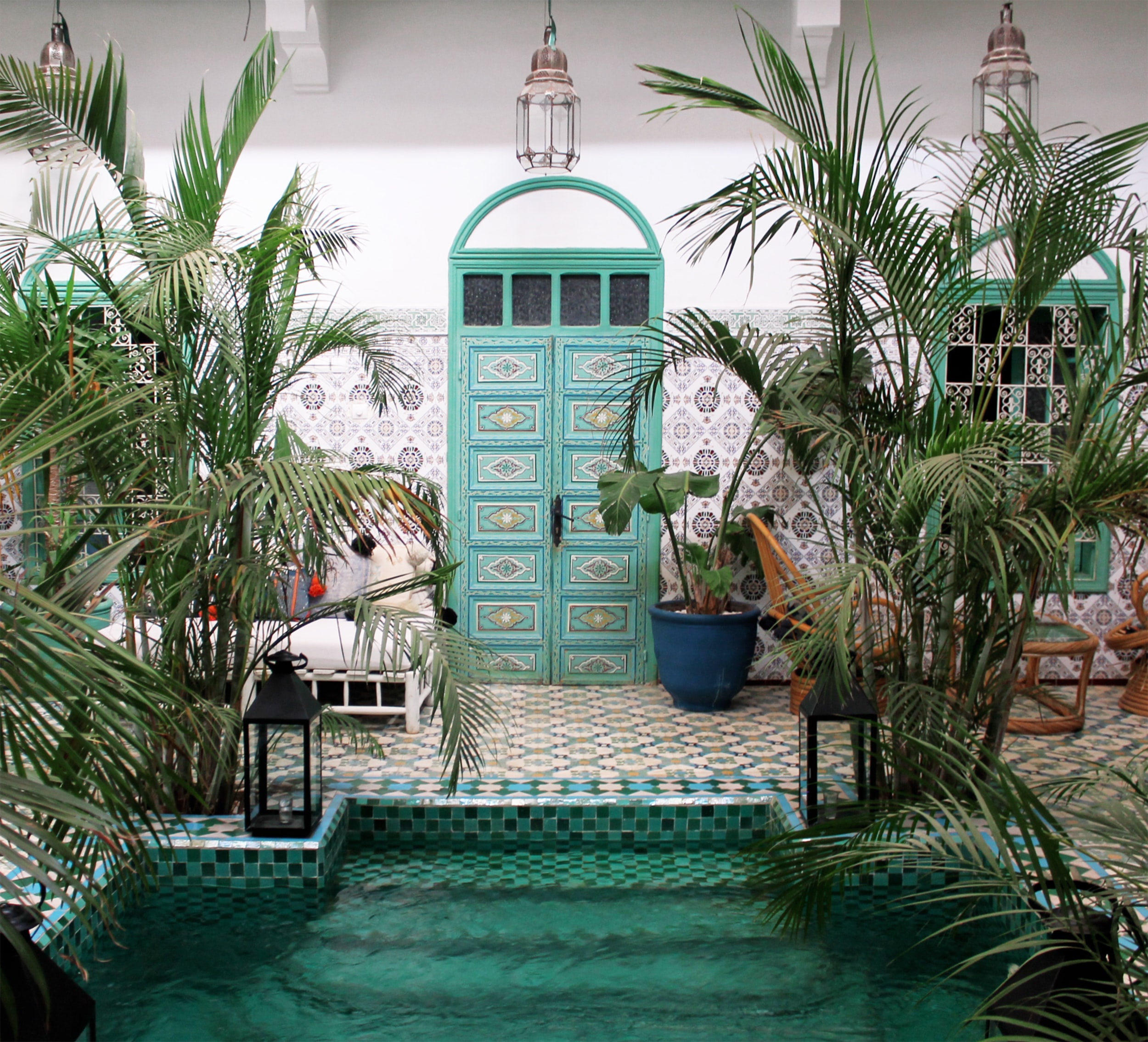 Do you want an adventurous trip to Morocco in the middle of nature? Opt for the Moroccan desert.
The Moroccan desert also called "gateway to the Sahara" is characterized by a hot desert climate with high temperature. You will most likely encounter nomads, the inhabitants of the Moroccan desert.
Their lifestyle follows the rhythm of nature and the seasons. As such they are frequently on the move to find a place that meets the needs of water and food.
In this unique place you will experience a straightforward way of life, the change of scenery of an atypical environment, the presence of the sun all year round and the hospitality of the Nomads.
The Moroccan desert is a timeless adventure that I would recommend to anyone visiting Morocco!
The desert of Zagora
This arid desert offers authentic experiences, with some historical sites like Kasbah Ait-Benhadou.
The desert of Agafay
In the middle of this desert there is a small oasis. It will enchant you with its frogs and plants.
The desert of Merzouga
With a vast expanse of golden sand. It is perfect for those who seek tranquility.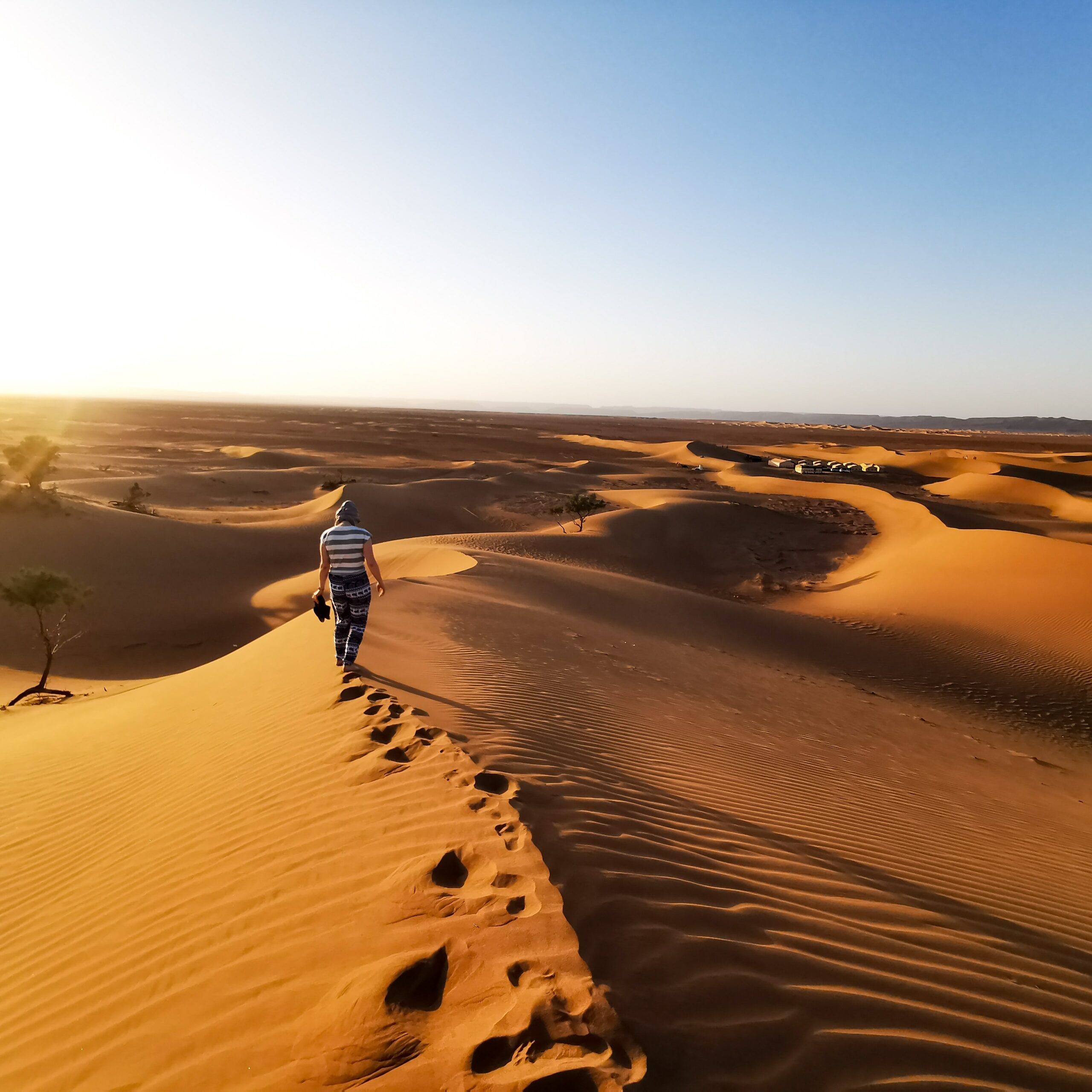 Outman Elm.
This article is written by Outman Elm. He lived in Morocco for almost two decades. He hopes to inspire readers through his articles and to provide a slight help for future visitors to his home country.
For any inquiries you can contact him via [email protected].