Malawi, my home country's name, is derived from Maravi, an old name for the Chewa people who inhabited the area around 1400 AD. It's one of the many beautiful countries found in the southern part of Africa. Being landlocked by three countries, you quickly get to Tanzania when moving to the northeast, Zambia when traveling to the west, and Mozambique when you head towards the east, south, and southwest. With its friendly, peaceful, and welcoming people, Malawi has been nicknamed the Warm Heart of Africa. Maybe we should even call ourselves the Warm Hearts of Africa since almost 13 different ethnic groups live here. The scenery in which all of these groups reside is magnificent: Malawi has a beautiful water body with fresh water, from which lake Nyasa and lake Malawi are only two examples. The most famous animal is the Chambo, a freshwater fish that can be found nowhere else but in my home country.
Languages
There are three major languages in Malawi: Chichewa, Chitumbuka, and Chiyao. The most common is Chichewa, the language of the Chewa tribe. Chichewa is taught to all students in elementary school and is officially recognized as the national language of Malawi. Chitumbuka is the language of the Tumbuka tribe largely spoken in north Malawi, although some Tumbuka along the lakeshore also communicates in Chitonga. Chiyao is spoken by the Yao tribe, who reside along the southern lakeshore.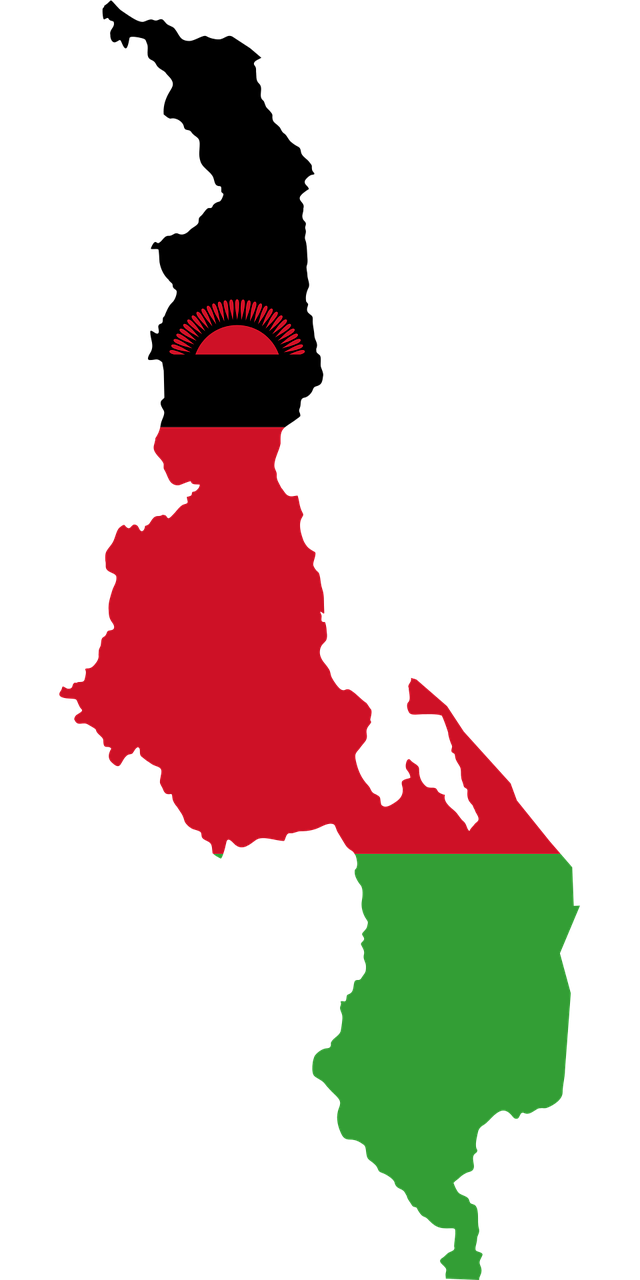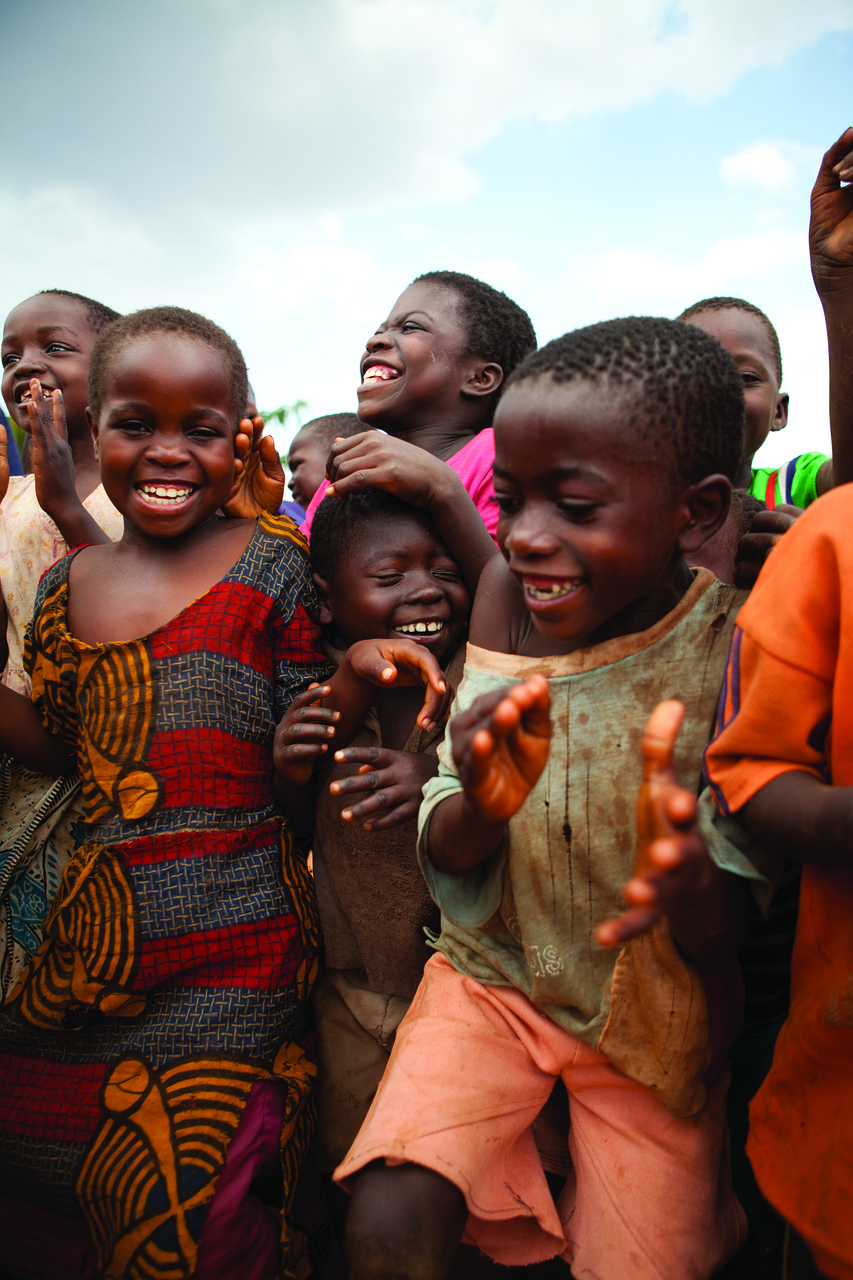 Culture
Malawi has a huge number of ethnic groups that share a vast variety of beautiful, funny, annoying, and sometimes helpful traditions. I would like to tell you about some of these beautiful astonishing tribes with their wonderful cultural practices. Due to intermarriages and modernization, unfortunately, these cultures are fading and degrading in their richness.
Brief History on the Chewa's Gule Wankulu
These people are located mainly in the central part of Malawi and communicate in Chichewa. They are famous for their beautiful art carvings, the production of masks for their dancing ceremonies, and the usage of drums. I recommend that you listen to their sweet melodies! But do not only listen – also watch, since they have a practice of Gule Wankulu dance. This dance is mostly performed by men and boys who have finished training which takes a couple of months. During this time they learn how the whole Gule Wankulu is performed and how to behave as a responsible adult. The place where they get the training is called dambwe. The performers are not allowed to tell anyone what they have been taught – they even have to be quiet towards their closest relatives. More astonishing is the fact that they use their own language to communicate with each other. When you have finished the training at a dambwe you are also not allowed to belong to any religion. The Gule Wankulu exists in different forms from which each one has its own name derived from a wild animal or a type of vehicle. All these varieties together are called nyau meaning "something that scares".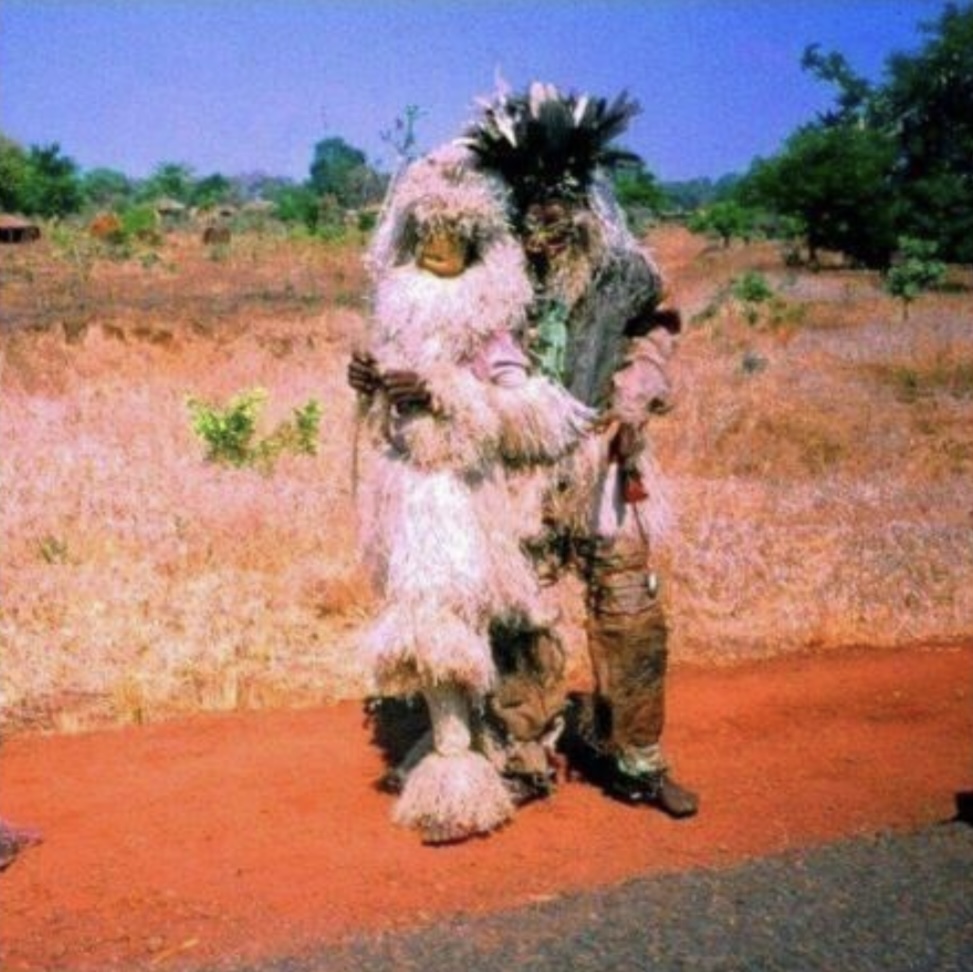 Kasiya Maliro
She is believed to be the mother of all gule wankulu, during performances she opens the dance flow in order to chase away evil spirits. Also, she plays a very important role at the funeral of each one of the gule wankulu members. She is the first to go to the graveyard – in the belief that she carries with her the soul of the deceased. Without her, no funeral ceremony can be held.
Machewana
Machewana is the godmother. She was chosen from one of the tribes amongst the Chewa, specifically from the Banda clan, because she never knew a man.
She married Thunga (the godfather), who was a snake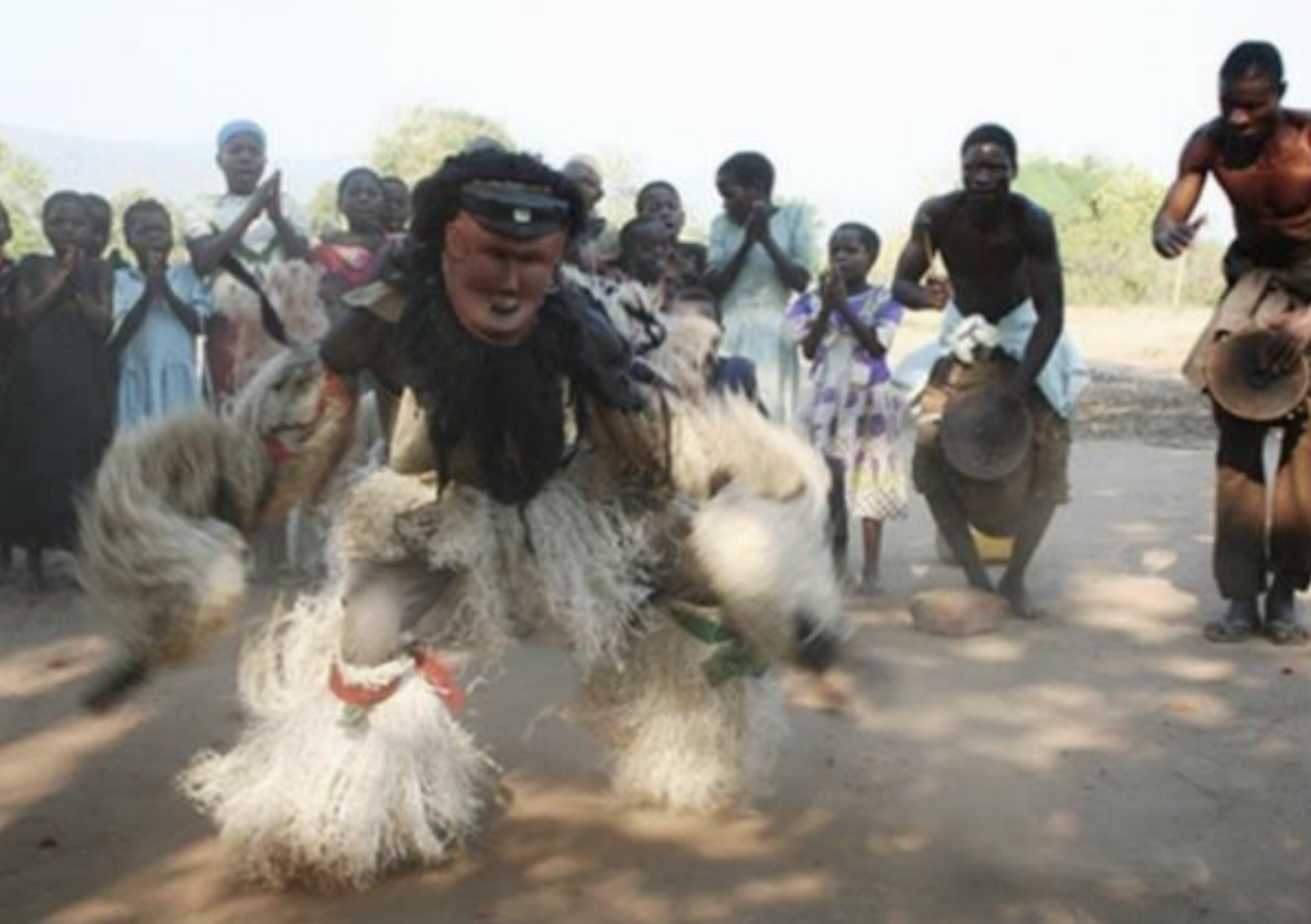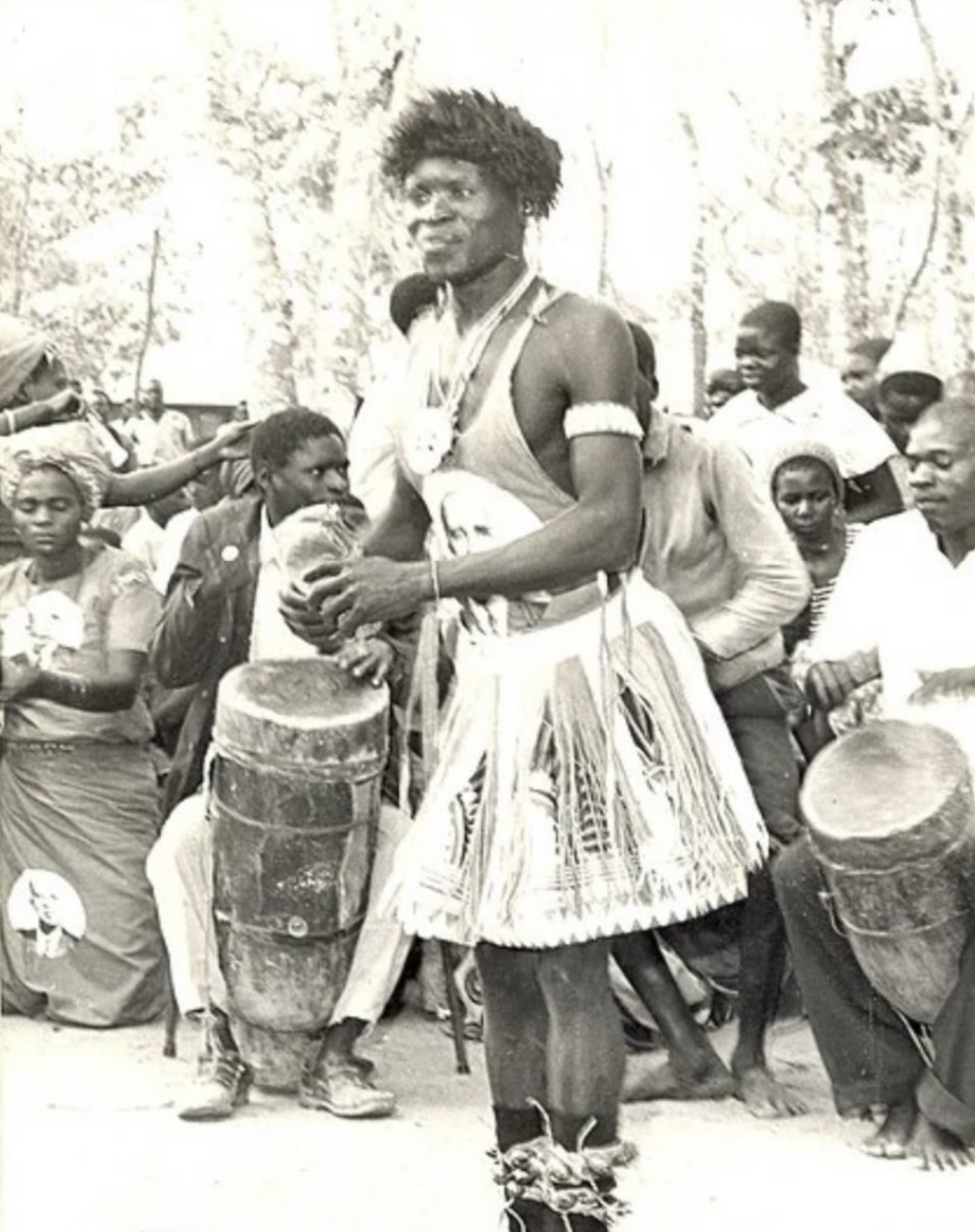 The Tambuka
A tribe that is found in the northern part of Malawi, with their cultural dance vimbuza. They are descendants of Ngoni people from South Africa with their cultural dance (Ingoma) However the main language spoken is Chitumbuka. Vimbuza dance is believed to be a healing dance that chases evil spirits away, mostly from women who are thought to be the ones most suffering from various mental illnesses. They are treated for weeks or months by renowned healers who run a temphiri, a village house where patients undergo a healing ritual. In executing those traditions, it is highly important to respect human rights and never force anyone to undergo those procedures.
The Tonga
The Tonga tribe, also found in the northern part of the country along lake Malawi, is popularly known for its neatness. When it comes to dressing, no matter how torn a shirt is they still make sure that it is washed and ironed at all times. Having tidy hair and clean shoes is even more important to them: a comb is an essential item that they constantly carry around so every time their hair gets messy they immediately put it back in order. If possible they even carry shoe polish and whenever one of their shoes gets dirty, they wipe the dust away. They have a neat dance called malipenga for which they all dress in white uniforms with black shoes and a handkerchief with a round hut on their heads. They dance so slowly and sophisticatedly that they manage to avoid catching dust and sweat. Tonga people are also good farmers, they are highly skilled in growing cassava and since some live in lakeshore areas, they are also good fishermen. Above that, the region is known for its best cassava flour (corn flour) called mayawo being used for baking as well as cooking the famous Nsima, a kind of thick porridge.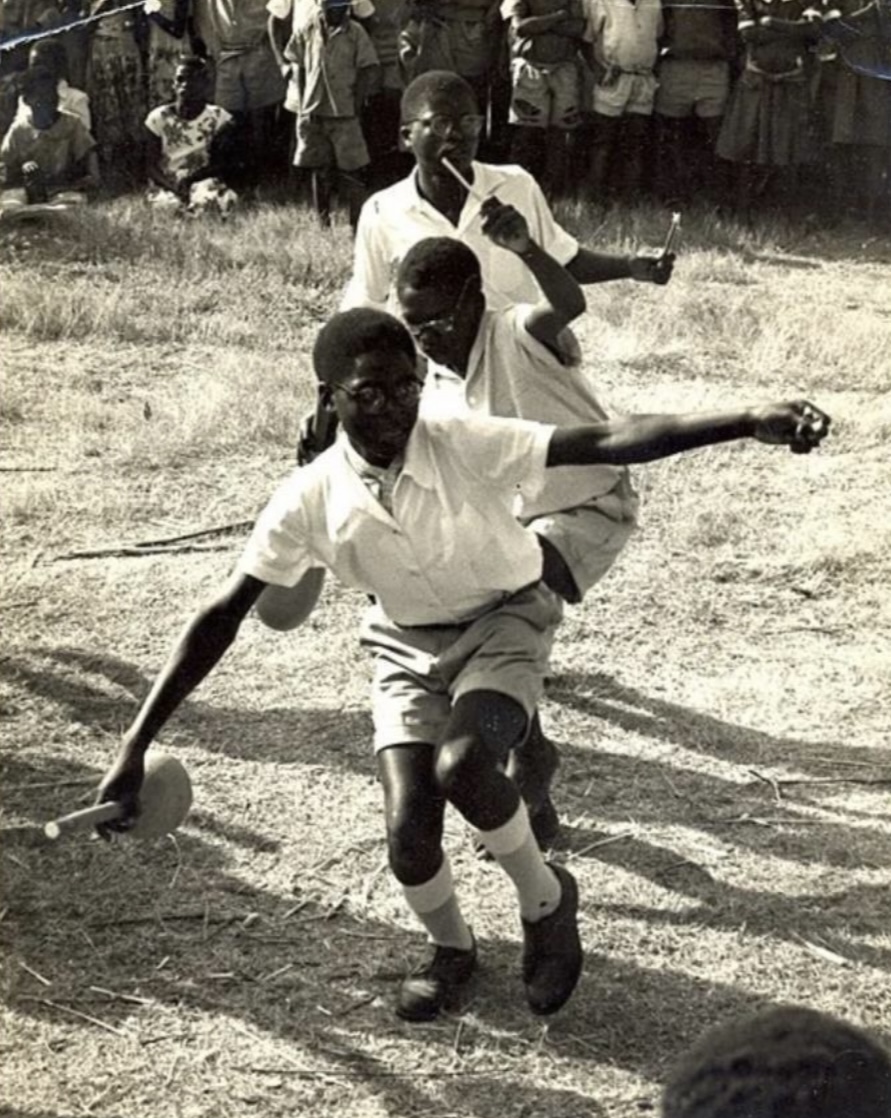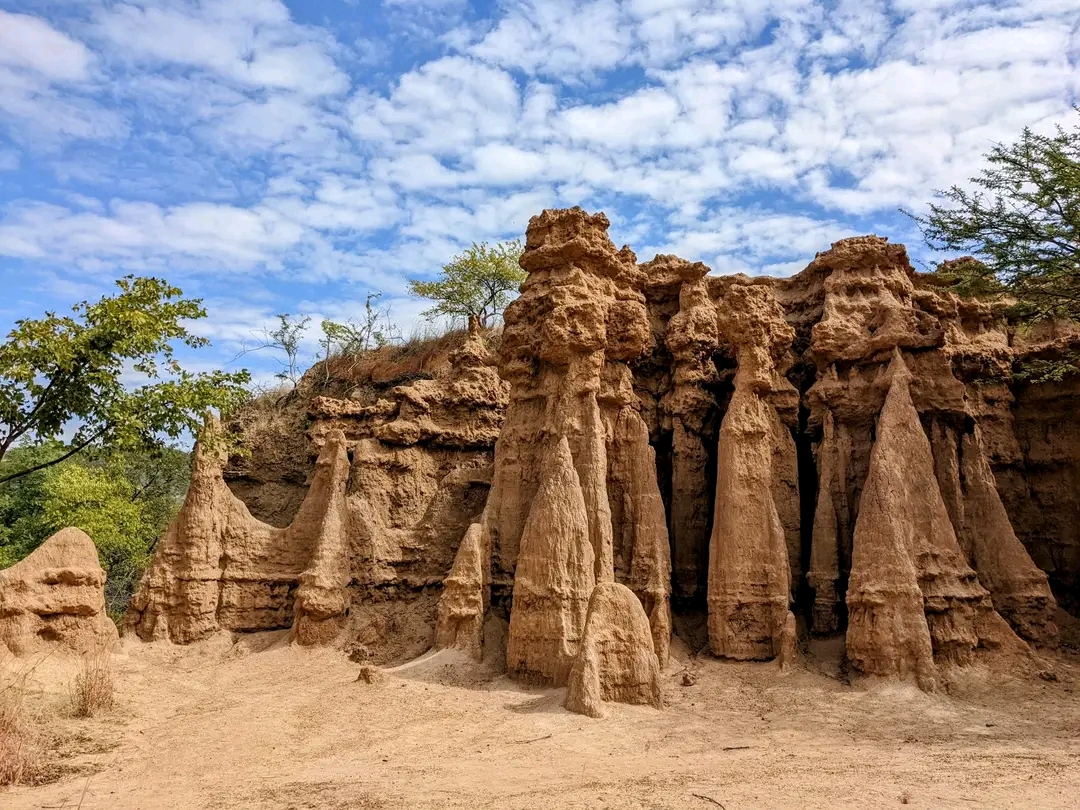 Malape Pillars
Malape pillars are found in the southern part of Malawi. It was believed to be a sacred place where spirits lived, hence elders would go with offerings. It was a dangerous place and when anyone would go there without respecting the protocol they would not return but instead be turned into spirits.
Elders called this place kutchalitchi cha Mulungu (church of God) because of what used to happen at this place:
People would hear drums without seeing the drummer.
People would hear their names without seeing who's calling.
People would hear church bells, dance music, mosque sounds, ululations, and sermons.
At night the place would light up as if there was electricity
People would see figures that looked like people but with one eye, one leg, and one hand and they would disappear out of nowhere.
Sometimes you would meet people carrying a casket which meant a funeral at home.
To enter the place elders placed gifts and threw doves in the air. If the doves flew towards the place where the offerings were given it meant the spirits had granted them access to enter if there was black smoke from the offering it meant the spirits had denied them entry hence they would return home.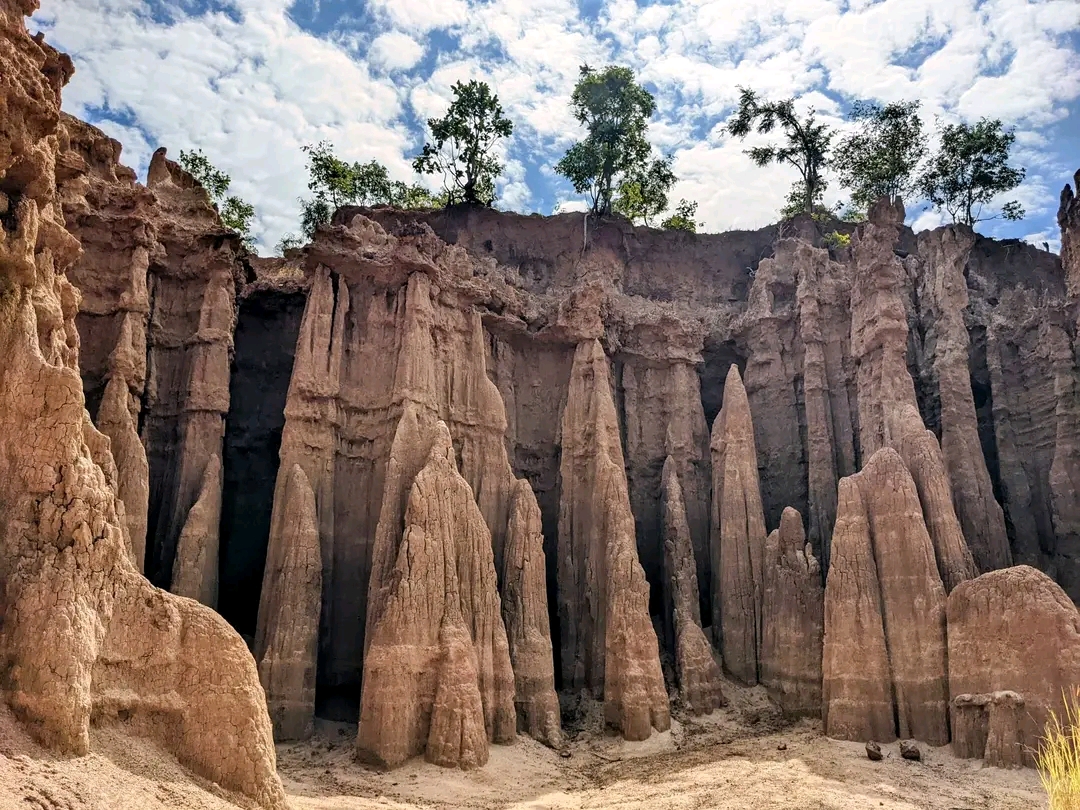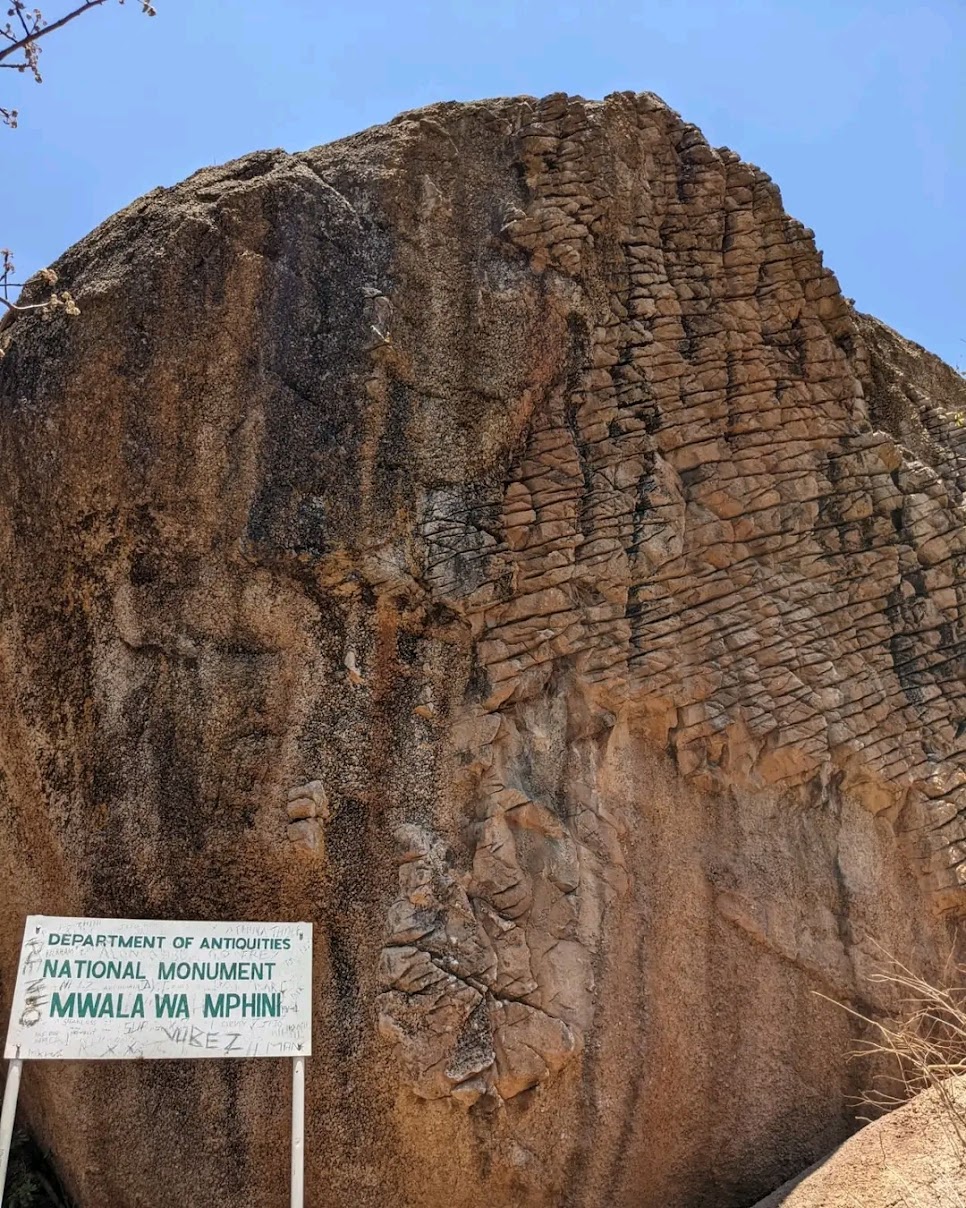 Mwala Wa Mphini
This is another wonderful place every visitor has to see, it is a natural geological formation in Cape Maclear. The name translates to 'rock marked with traditional scars' from the Chewa language. It is believed to be a sacred rock with special healing powers. Local medicine men make drugs and concoctions from chipping aggregates of the rock.
Mulanje Mountain
Mulanje is found in the southern part of Malawi and is the place where you can enjoy the tallest mountains with many natural wonders: the rare species of the Cedar tree, water falls, caves and don't forget – this mountain has aluminum ore which has not yet been started to be mined. Its highest tip reaches 3002 m above sea level and locals as well as visitors love to go for a walk in this magnificent nature.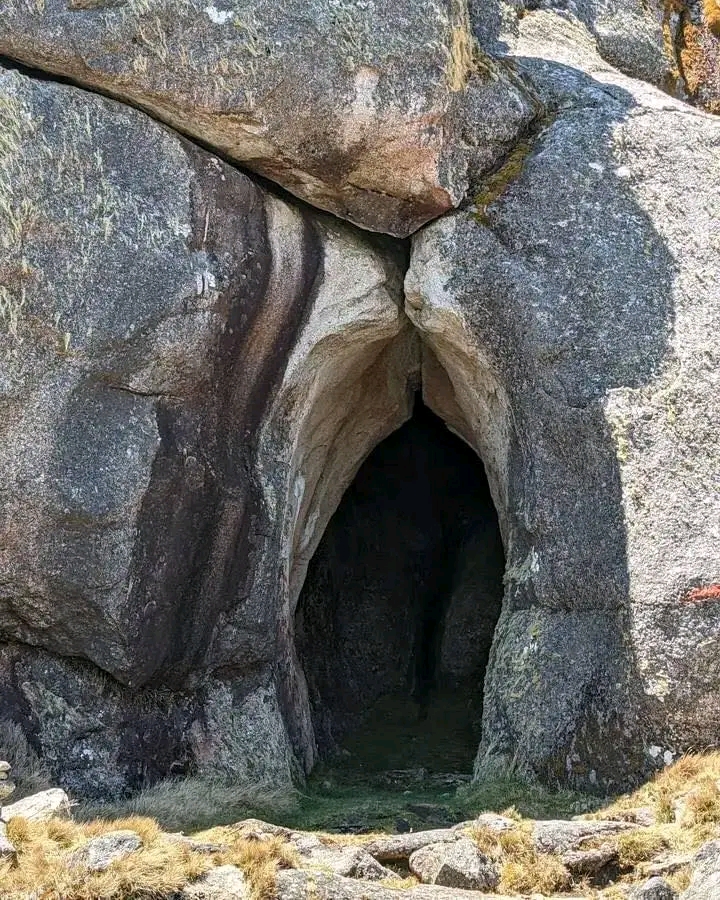 Fast facts about Mulanje
The highest mountain in Malawi: its tallest peak is Sapitwa which stands at 3002 m above sea level.
Home of the largest vertical wall in Africa, the Chambe Rock Face.
Also known as Malawi's island in the sky.
Home to Mulanje cedar, Malawi's National Tree which is unfortunately an endangered species.
Home of various plant species.
A major source of livelihood.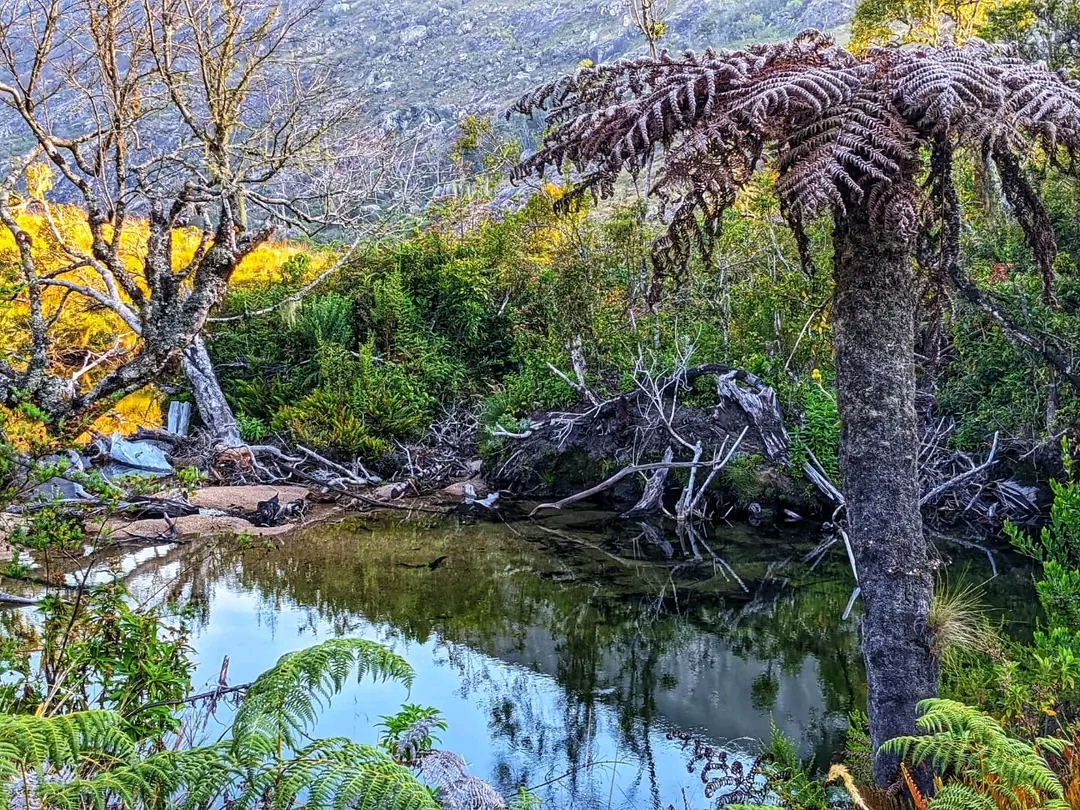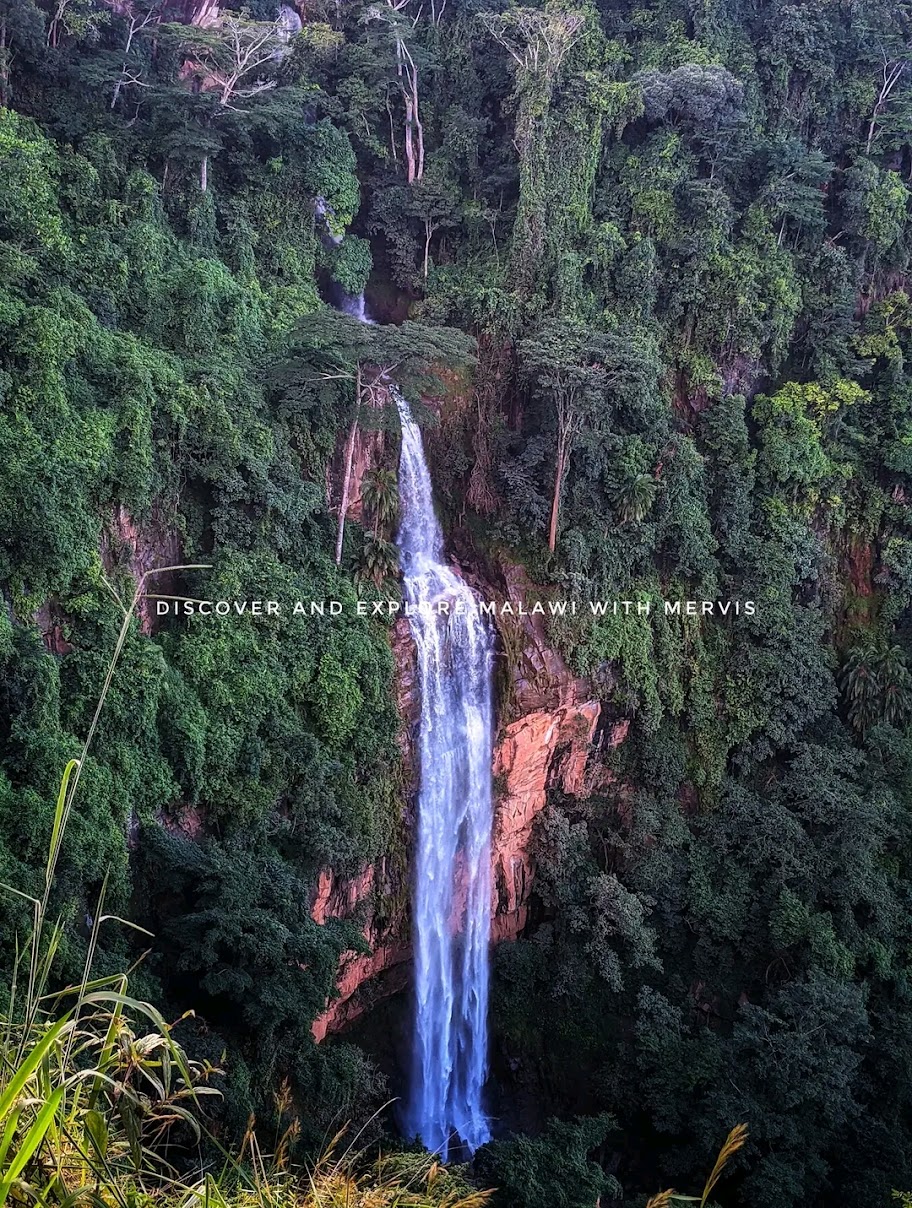 Manchewe Falls: Highest Waterfall in Malawi
> Manchewe waterfall is located in the northern region of Malawi, Livingstonia, in Rumphi on Chombe mountain. This beautiful waterfall is surrounded by a dense lush forest, which makes it stand out. It also has a number of caves which hold a rich historical background:  The caves were quite significant, as local people used them to seek refuge in the caves when escaping from slave traders more than a hundred years ago. Kindly note that visitors pay a small fee to access the waterfall, this money goes towards the development of the Manchewe Livingstonia Community
Chilema Tree
Malosa is a small trading center located in the Zomba district in the southern region of Malawi. The Malosa mountain range and plateau are neighbors of the more famous Zomba Plateau and are separated by the Domasi Valley. Following the earth road from the trading post for 27 km from the city of Zomba, you will arrive right up to the base of the Malosa mountain range.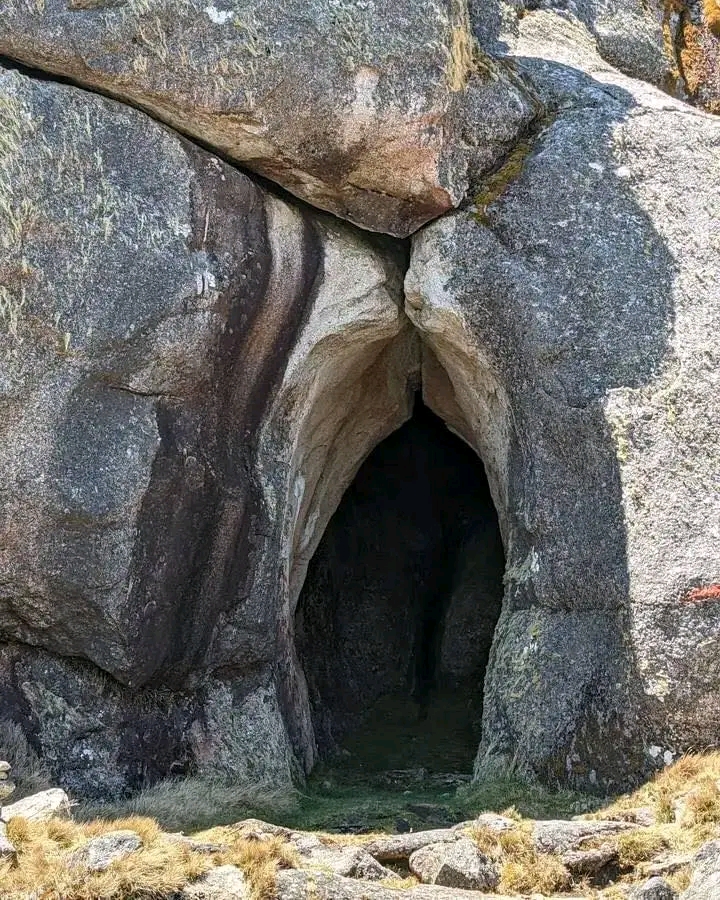 Located in Malosa is an area called Chilema. 'Chilema' is a Chewa word meaning 'disabled' or 'deformed' and is derived from two natural phenomena:
First, from a stream that starts at the top of Malosa Mountain but as it flows down it disappears at the point of Chilema.
Second, from the Chilema Tree. This colossal Banyan tree is one of the incredible sights,  visitors to the country can witness and is so gigantic that it appears to be a whole forest.
The tree is more than 50 years old and covers an area of 700 square meters. The Banyan tree is the only one all over Malosa, the beautiful old capital city of Malawi. Whenever you are in Zomba and have some time to spare, please don't miss out to visit this beautiful little forest.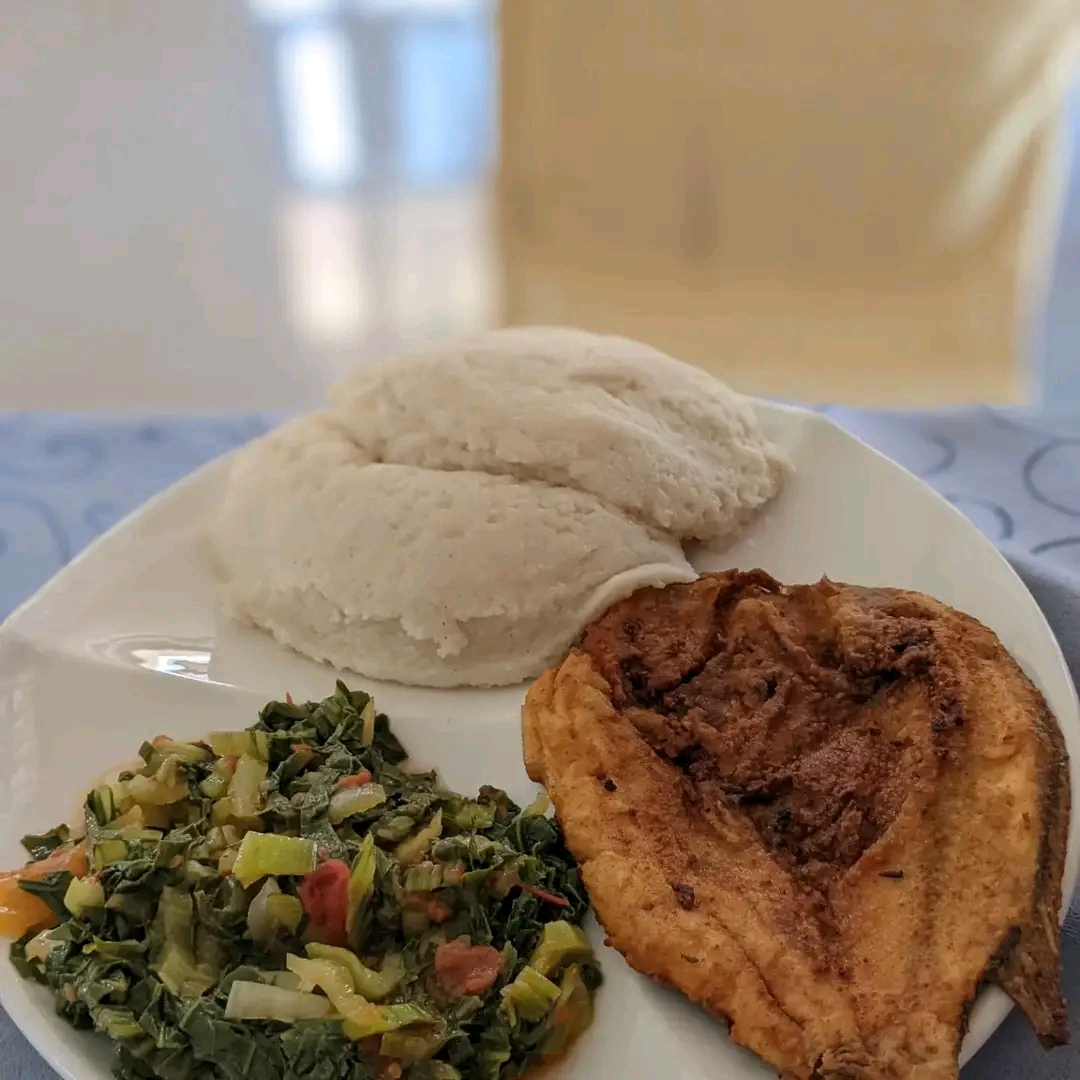 Chambo Fish
You cannot come and leave Malawi without tasting our famous and delicious fish Chambo. This is the type of fish that is endemic to Lake Malawi also known as Lake Nyasa. The freshwater fish belongs to the Tilapia family and lives in the freshwaters providing a suitable breeding ground. It is cooked man different ways and you can enjoy it with all types of side dishes, either pasta, rice, or nsima.
Fruits
Good news for vegetarians and vegans: Malawi is a land full of vegetation and part of that vegetation is covered by edible plants. We have a lot of fruits like Mahuhu, Matowo, and Maula. The latter one has a large hardcore and a small fresh and soft pulp. You can often observe monkeys enjoying it. Some people use it to make porridge. Masuku is also one of the best fruits which can be found mainly growing wildly in forests. Last but not least, Masau is a sour wild fruit that is incredibly delicious – either when you eat it plain or use it as an ingredient to produce cider.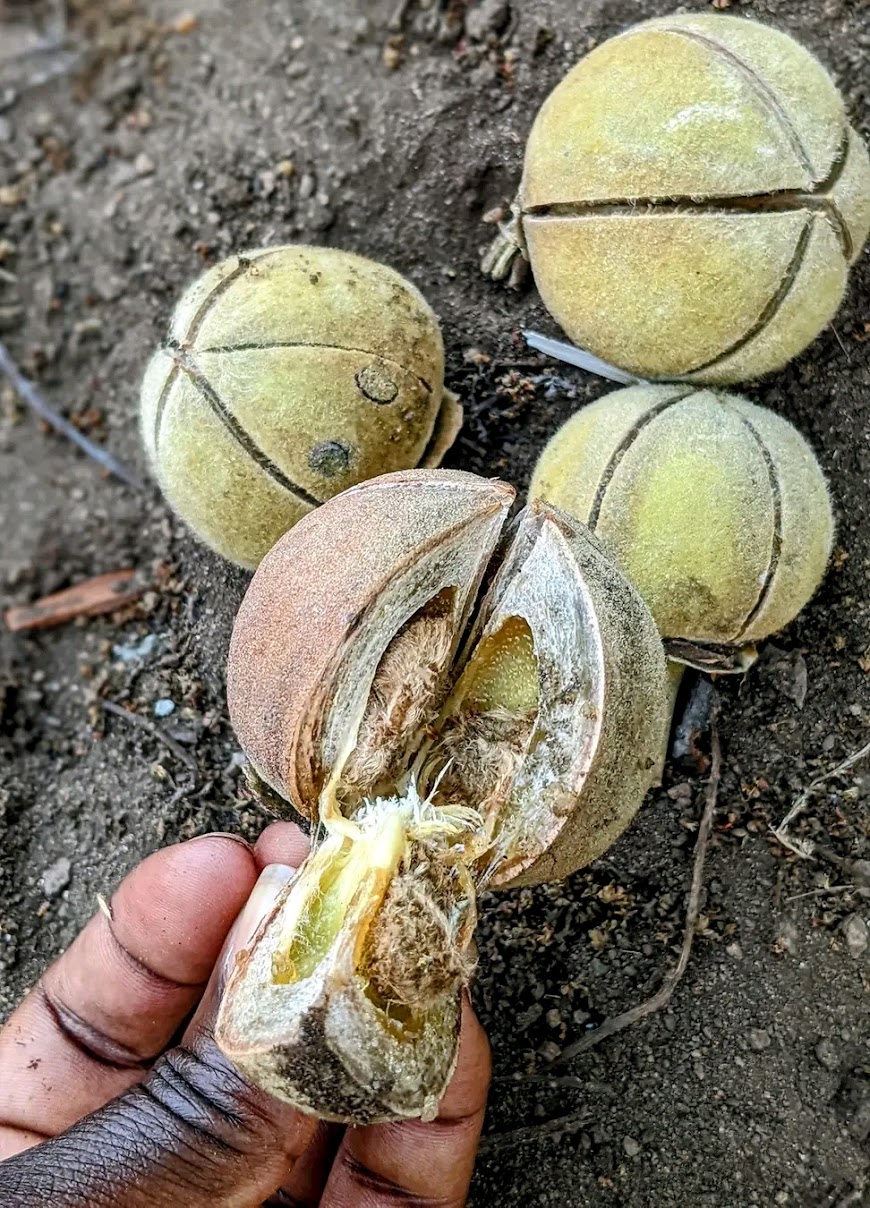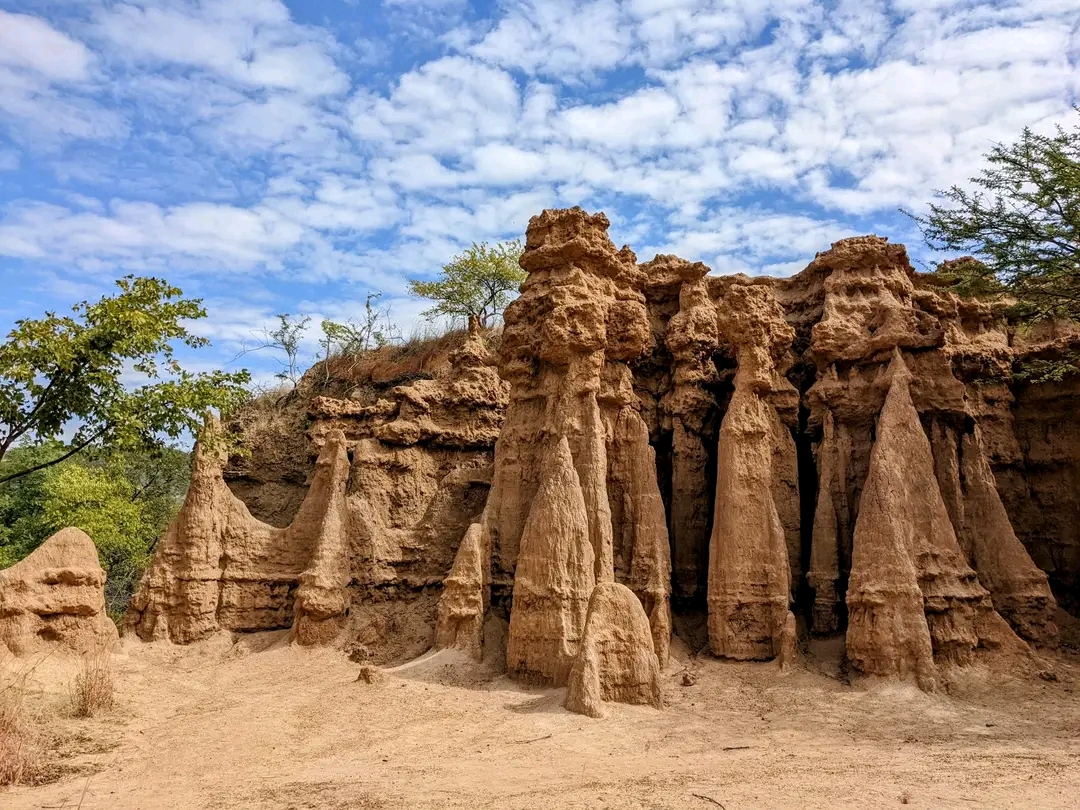 Thobwa
Do you have a favorite energy drink? Well, it is time to change it: Thobwa is the Malawian traditional energy drink made from corn flour and millet flour. Translated it means 'sweet beer' even though it does not contain alcohol. However, you can easily turn it into a real Masese (an alcoholic beer-like drink) when you let it rest for several days after adding sugar so that it can ferment. Thobwa is cheap and locally available since it is made from regional products that families are able to grow on their farms.
Some final hints:
Don't feel shy or scared when you arrive in the Warm Heart of Africa – ask for anything. My people are very good at leading conversations.
Malawi has nice sustainable friendly guest houses, lodges, motels, and hotels that will help you have your best time in the Warm Heart.
When coming make sure you are familiar with at least some Chichewa basic phrases that will help you get along easily with people. Here is the most important word:
Welcome. (English)
Takulandilani. (Chichewa)
Tampokelelani. (Chitumbuka)
Moses Marvel Manasseh
This article was written by Moses Marvel Manasseh. Moses is a young man doing his computer information systems diploma at Chancellor College at the University of Malawi. He grew up in Lilongwe the capital city of Malawi where he still lives with his parents. He is friendly and welcoming and loves to help visitors understand how beautiful and wonderful Malawi, its delicious food and the – sometimes crazy – culture are. Above all, Marvel spends a lot of time reading, writing, and cooking.
Moses is part of the organization Next Generation Africa providing access to education by offering offline Xulendo Digital Libraries even for the blind spots on the Internet map. The license-free educational materials are adapted to the Malawian curriculum and the needs of schools. Their mission is to make education accessible to all, even in the most remote places in the world, which is currently still a major challenge – especially in sub-Saharan Africa.