… and want to know what you can do to be more sustainable? Do you want to communicate and check how well your actions perform?  Then you are on the right track!
Charge into sustainable holidays with ChargeHolidays – the only platform which gamifies your booking process. Curious? See the video to understand what you miss when you have not started your journey.
Convinced? Then get started by downloading the app or booking directly. 
Select wisely
Find the accommodation that is a perfect individual match.
We ensure that you can compare the sustainable management of accommodations as easily as you can compare prices. Filter based on your needs and profit from our transparent ranking: the most sustainable can easily be found at the top.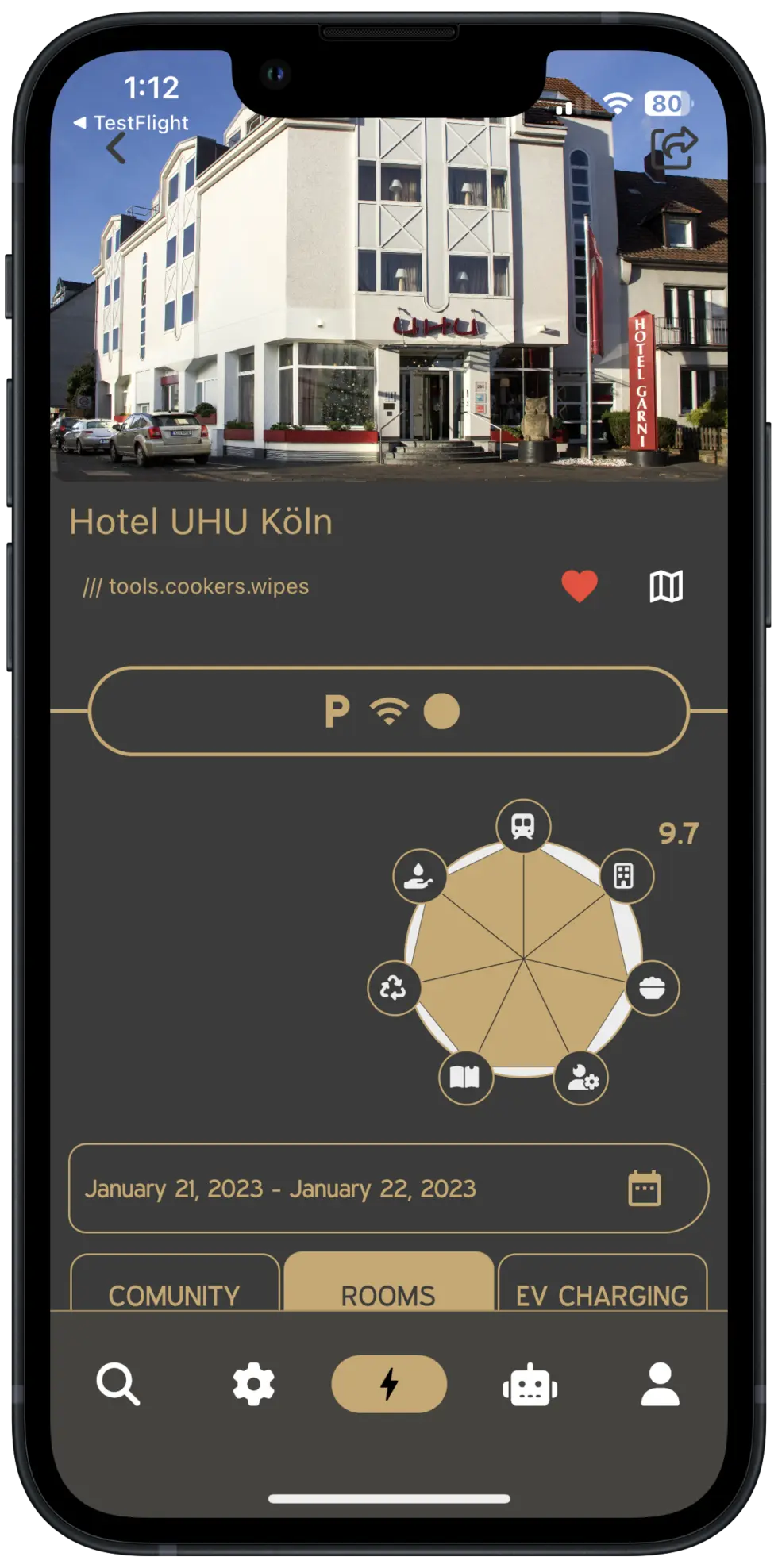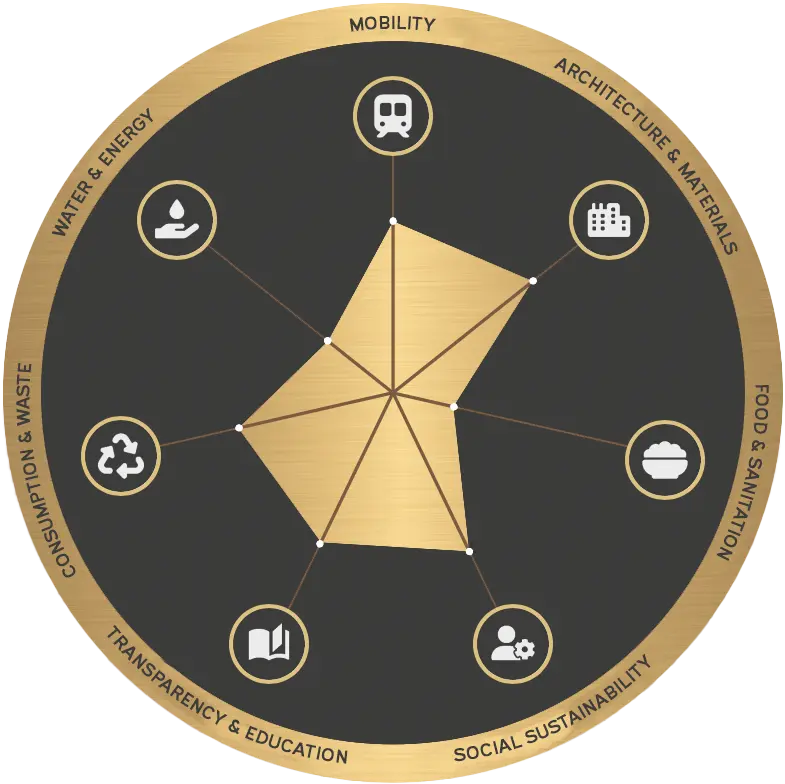 Get clarity into the label jungle
Understanding sustainable management was never easier.
In a world with more than 150 different sustainability certificates, it is bothersome to find a truly sustainability stay. No matter if it is vegan food or the fact that you are welcomed by happy employees, what matters to you most:
We make sure that you rest without unsustainable dreams thanks to our Dreamcatcher.
Share with your friends and the future You
Turn your journey into a sustainable experience by keeping your memories in one place
Our Travel Diary helps you to collect everything you want to share and remember in one place. You want to make your friends and family who stayed at home a part of the trip? No problem, just share your travel story via direct message. Do you want to show your positive environmental impact on the world? Just publish your journey, compensations, and sustainable-friendly activities in your Social media profile with only one click. You forgot where you traveled to in the summer of 2022? Just open your travel diary and zoom back into the great experiences.
Enjoy and do good
The only platform where you can directly compensate your CO2 footprint and pay with Social Cashback
The main goal is to reduce climate gas emissions. However, while eating, sleeping, and traveling, we will always emit at least a minimum of it. At ChargeHolidays, you can easily calculate your travel footprint and support great projects through one click at our partner myclimate. What's better than using the money transfer not to increase the income of already wealthy people but to support social projects? Using payactive you can do just that.
Download the App now and start doing good.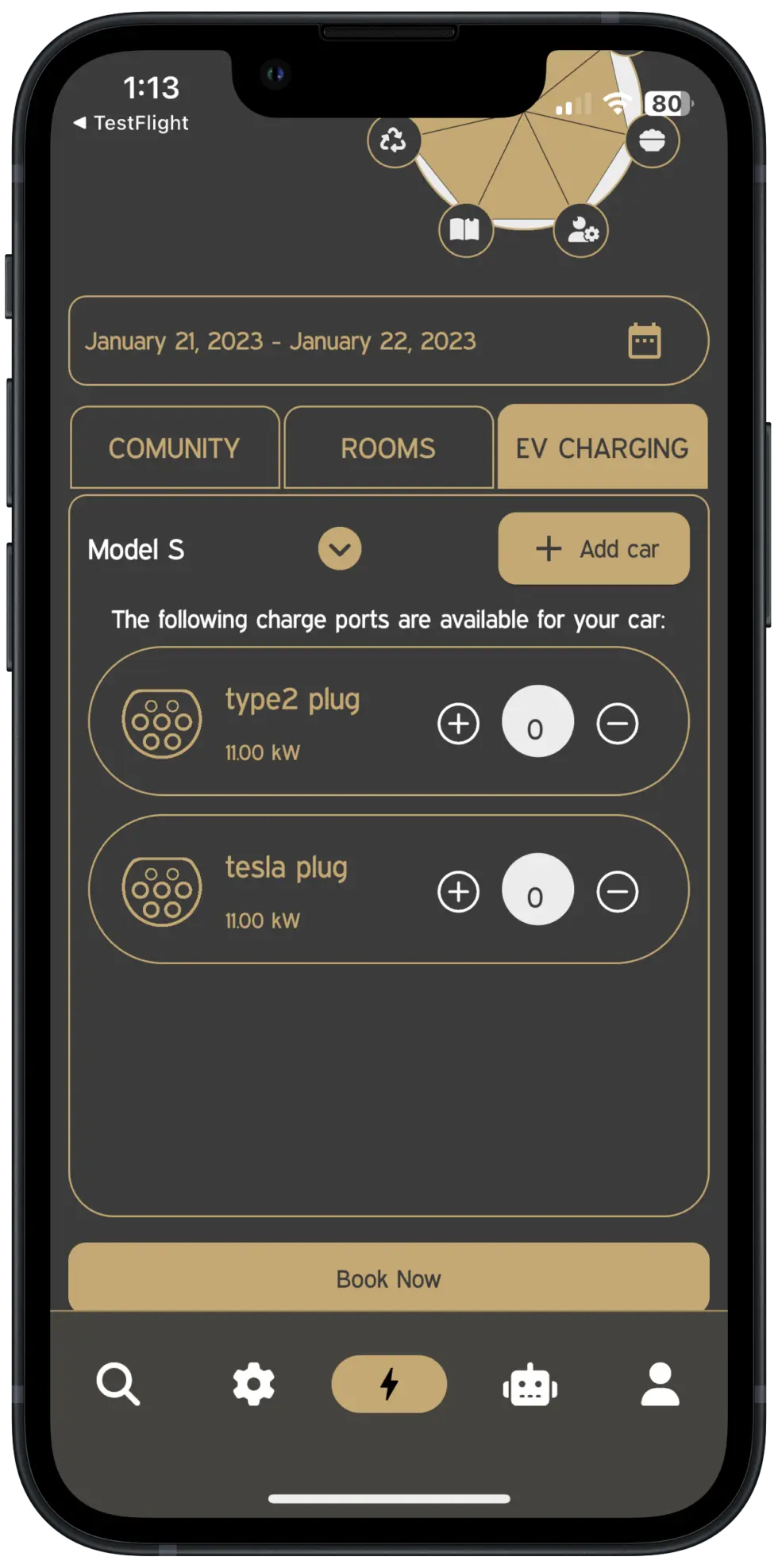 Make sure you only get stranded on the beach
Find E-Charging stations at your destination
No more annoying phone calls to get details about the E-charging infrastructure in place, and no more unnecessary carrying of your charging cable. Just enter what type of E-vehicle you are using, and we'll filter the accommodations that fit your needs. Create your profile today, select your car, and start searching! We stop your worries about getting stuck.
Don't have an E-car yet? Holidays are the best time to try out new things. Just rent one and enjoy!
Navigate comfortably
Arrive where you want to be and save valuable time
Are you tired of driving in circles and not finding the correct entry? No matter if you are looking for the parking lot, the E-charging station, or the accessible entry to the accommodation – it always seems that where you arrive is not what you were looking for. With our partner What3Words you just have to remember 3 words instead of complex street names and zip codes – and you will arrive guaranteed where you need to be.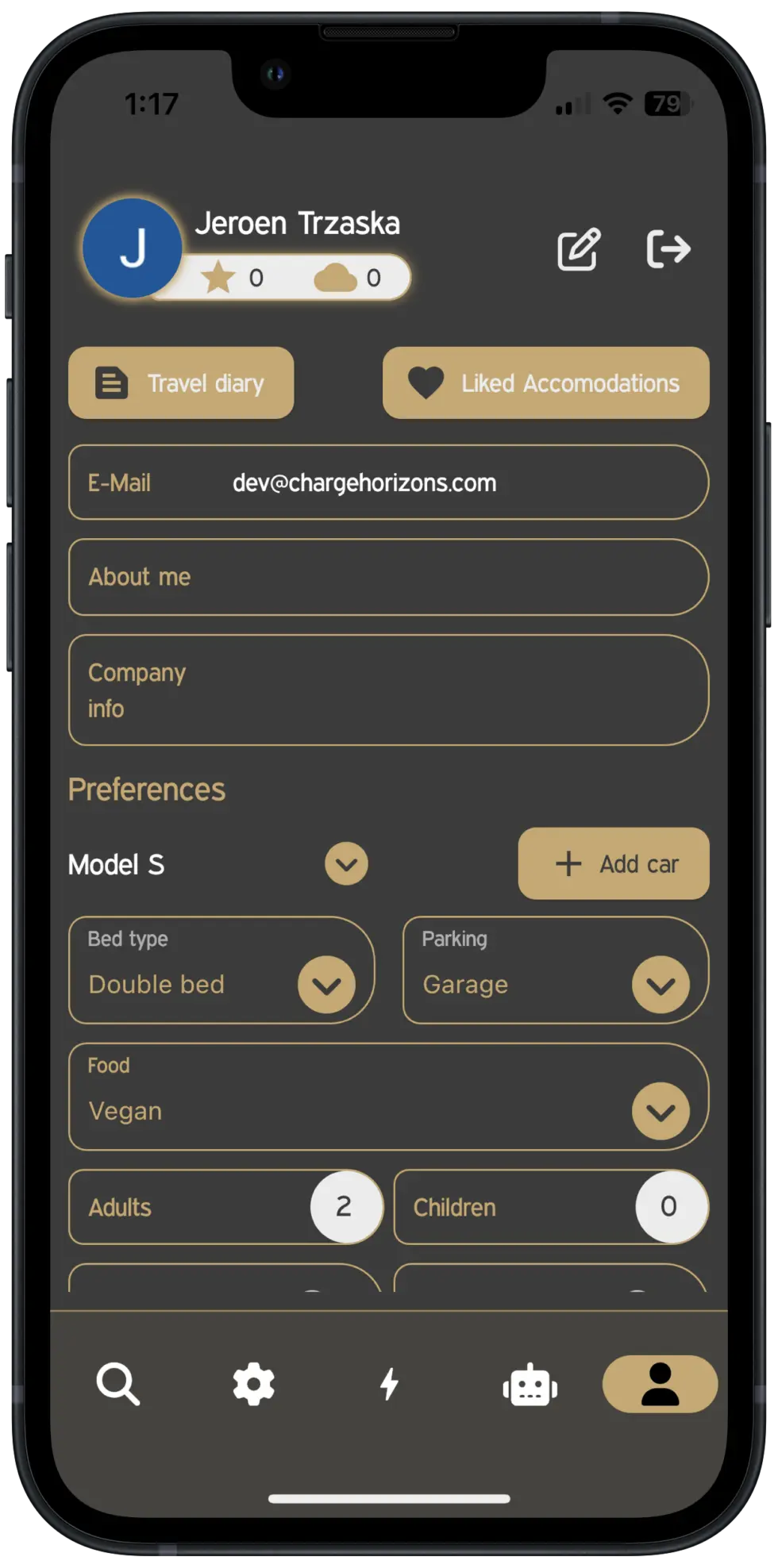 Gamify your booking
Connect. Exchange. Feedback
Customize your individual profile and get insights from like-minded travelers so you know what to expect. Share your feedback, help others to make more sustainable-friendly decisions, and help the accommodations advance. What are you waiting for?
Start your journey right now!
Stay with us and support the world
Collect experience and Sustainability Points to support local communities
While traveling we too often forget about our privileges. Let us reward not only you but everybody. You can use your travel points to support one of our cooperation partners ranging from biodiversity (WWF) to food security in Kenya (myclimate).
Contribute your part
Relax without a guilty conscience
No matter whether it is the respect for the nature reserve next to the hotel or your feedback on the accessibility of a restaurant close by. There are many small actions you can take to contribute. We show you how to combine relaxing with having an impact!
We are working to have a large, positive impact on climate and environmental protection with our company. On the way there, we can add value with steps such as climate-friendly business trips with ChargeHolidays. This is a great opportunity to plan our trips sustainable friendly and keep track of our Carbon Footprint
ChargeHolidays is the go-to platform for sustainable travel planning. Their dedication to preserving cultures and nature while providing transparency makes for a guilt-free and enjoyable vacation. The creative approach of their product is a game-changer. Together, we believe in a future in which you can navigate around the globe – comfortably and sustainable-friendly at the same time!
I am excited about ChargeHolidays and its commitment to sustainable travel. As someone who loves to travel but also always thinks about minimizing my footprint, it's great to have an online service that supports these needs as an individual as well as the head of my company. I look forward to discovering even more offers that will enable me to travel more consciously and at the same time make a positive contribution to the environment.