My home country, the Republic of India, counts among the most diverse, colorful and cosmopolitan countries in the world in which many states under different heritages and histories are brought together to form this one nation. "More the merrier" was a term invented for this particular palace of culture. So the next time you want to travel to a world of 2000 ethnicities, 243 intrinsic cuisines and over 50 festivals, India is your mothership.
Visiting India is full of fun for tourists but the highlights I would take any relative or friend visiting me are the following. Let me explain you why: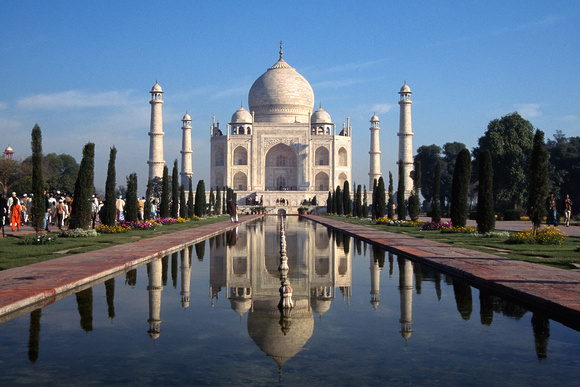 Taj Mahal, Agra
India's most renowned attraction. the Taj Mahal is also the world's most famous testimony to the power of love.
This wonder of the world was named after Mumtaz Mahal, the favorite wife of Emperor Shah Jahan. This extravagant masterpiece of mausoleums was begun upon her death in 1631 and took 20,000 workmen until 1648 to complete. An urban legend that surrounds the palace says that the hands of all the laborers were chopped off so that they would never again create something so exquisite. A fact which is not that cruel but rather funny: Children unto the age of 14 are tour guides in this place and can speak up to 21 different languages.
Golden City, Jaisalmer
Have you ever watched those cheesy Bollywood movies with the grandest weddings known to humanity? This is the birthplace of that extravagance. Surrounded by archaic temples, a magnanimous desert, 1000-year-old libraries, fascinating palaces and grandiosity this city screams beauty, elegance and education. You can get some golden-themed and royal posts for your friends back home!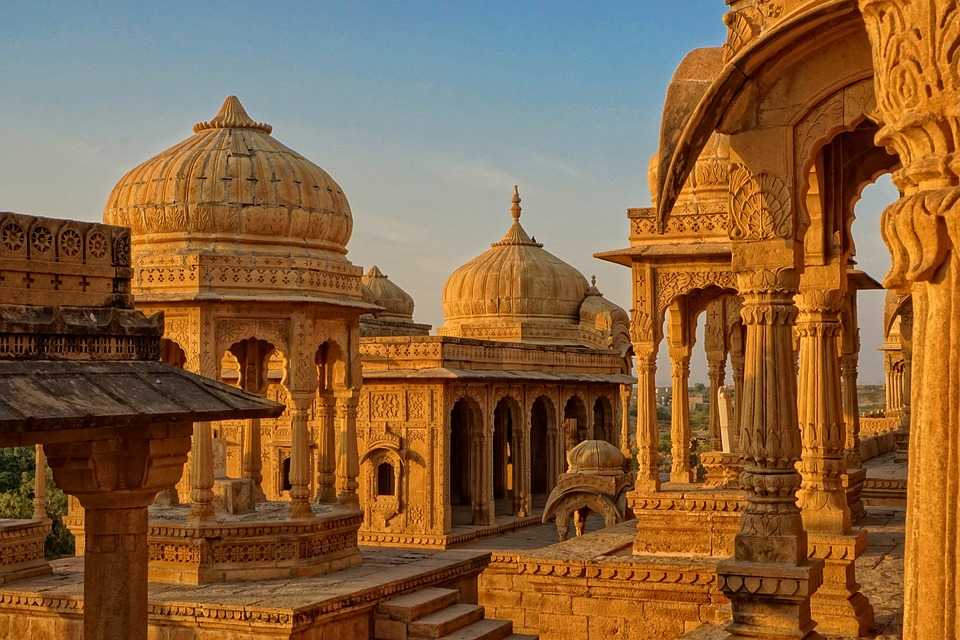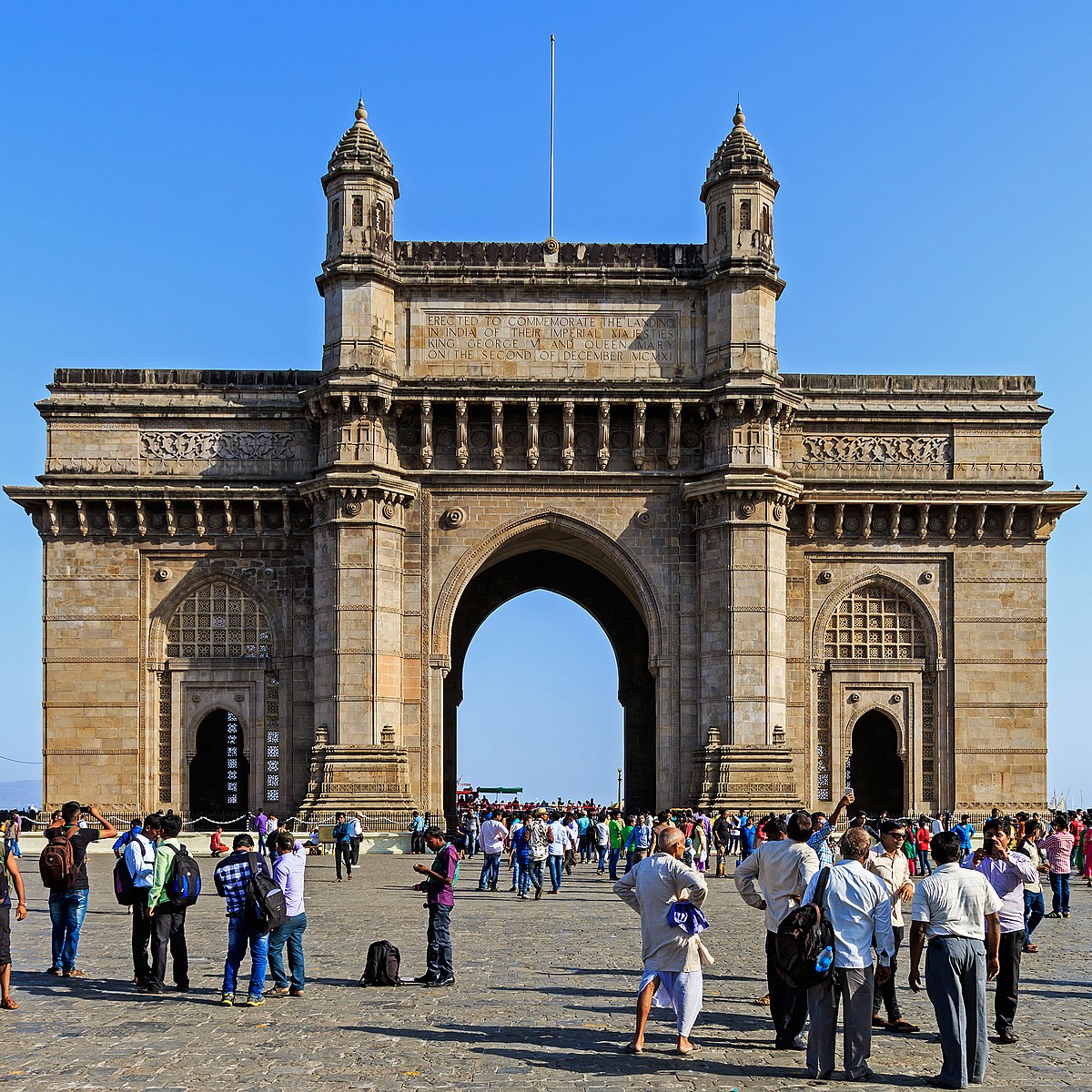 Gateway of India, Mumbai
This serene structure was built to commemorate the arrival of King George the V in 1911 It overlooks the Arabian Sea & provides the visitors with some interesting street food. The salty breeze proves the essence of the vast water bodies with a feeling of refreshment.
Interesting Fact: Did you know that India has several hotels built on top of a tree? They're called "Machans" and were traditionally used by hunters but now they're transformed into eco-friendly comfort heights for travelers.
Pious City of Varanasi
Dating back to the 8th century BC, Varanasi is one of the oldest still inhabited cities in the world. A major pilgrimage center for Hindus, this holy city has long been associated with the mighty Ganges River, one of the faith's most important religious symbols.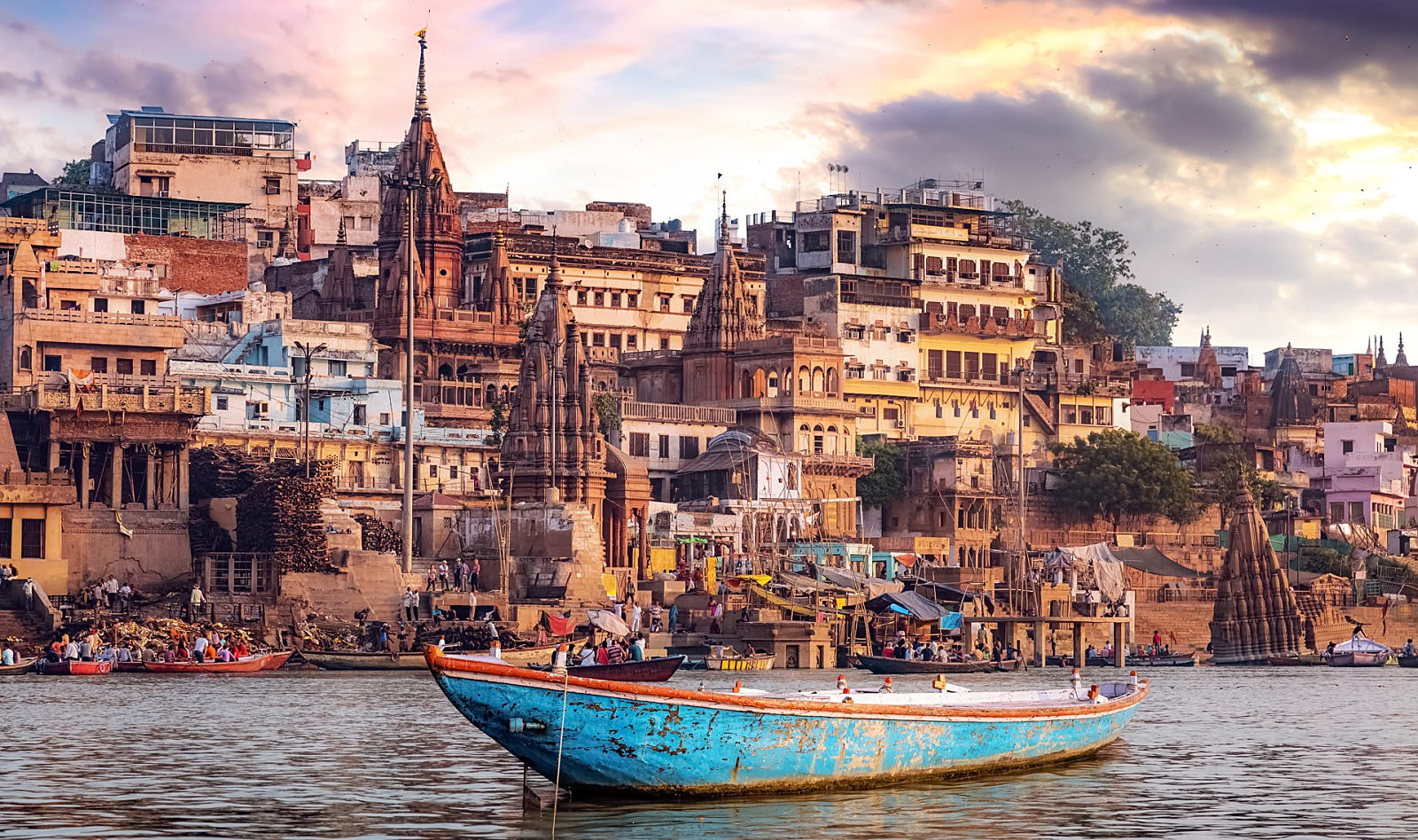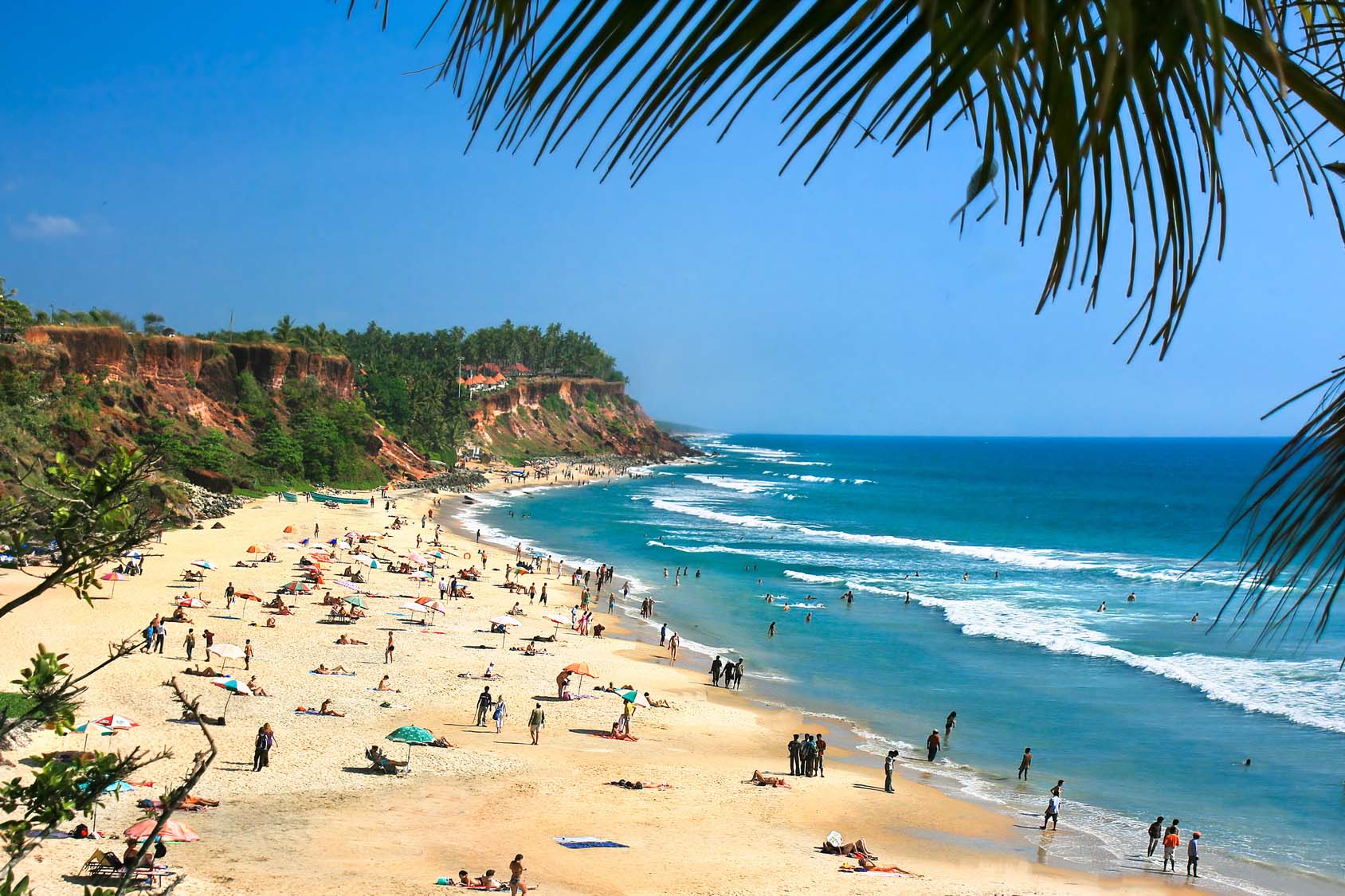 Beaches of Goa
Have your doused yourself in a lot of elegance and it is time to let your head down? Travel to the insane party stop of India. Unbelievable food, blasting several beaches and cocktails with the scenery of God's own oceans, this is a place to submerge yourself in. If you've outdone yourself with everything, Goa also has pristine architecture, churches, interior villages and old colonies.
Andaman & Nicobar Islands
Experience a different way of life on these islands
Pench
Live in the safely guarded forests amongst the wildlife
Gokarna (Maharashtra)
The softer version of Goa, full of relaxation and shacks that serve unencumbered food
Orissa
Fish, beaches, folk culture, need I say more?
Gwalior
Witness the forts and history
Northeastern India
The most beautiful opalescent state of India, known as the 7 sisters
Interesting Fact: Many rural parts of West and South India use banana leaves to serve their food or dried leaves to fashion bowls, plates and spoons. The eco-friendly plates that are being developed nowadays by many nations have been used in India since the beginning of time.
My home country has more than 200 different types of cuisines which are available in some of the most high-end restaurants and street vendors. It doesn't matter where you are in India certain dishes are a must-try. Especially vegetarians and vegans will be amazed as we have so many dishes without meat and dairy products. I strongly recommend you to taste at least these local dishes: Mughlai Cuisine | South Indian Cuisine | Punjabi Cuisine | Bombay Street Food | Delhi Food Halls 
Traveling to any country requires one to know about the most important aspect: the characteristics of the people. Well, you're lucky because we in India are extremely welcoming, kind and downright diverse. 
You will find the highest opulence of the world along with the most destitute parts of it co-existing in India. My home country is populated by 70% of  youth, most of them speaking English along with Hindi, so a language barrier is not a problem. The country is woven in threads of various ethnicities, religions and races. When it comes to people, India is a boat of multiplicity and love.
Be aware!
Choose the number of days you want to travel wisely: If you do not have a lot of time, you'll have to make a choice as the north of India is much much different than the south and the east has a huge variety of secrets to discover which are totally different from the west. However, in every single region there is enough to discover so that you do not need to take in-country flights. 
Nevertheless, every direction comes with a various spectrum, so the best is to have several extra days to experience it all.
My Top Tips To Travel Eco - Friendly in India
India has a wide variety of Public transport, in several tiers, you can choose between comfortable or adventurous

Travel with a group! Don't have a group? In our ChargeHolidays App you can connect to fellow travelers. Travelling with several people enables you to share resources and lightens your backpack. Above that, you can exchange and you are reminded constantly on the fact, that not only one reality exists, but that every individual within your travel group remembers different takeaways from the same places

Another benefit is knowing a local guide as it helps you to prevent the destruction of nature. No good memory of a trip starts with the disrespect of local species and cultural places. By reading this article you have already taken the first great step getting to know the culture from a native.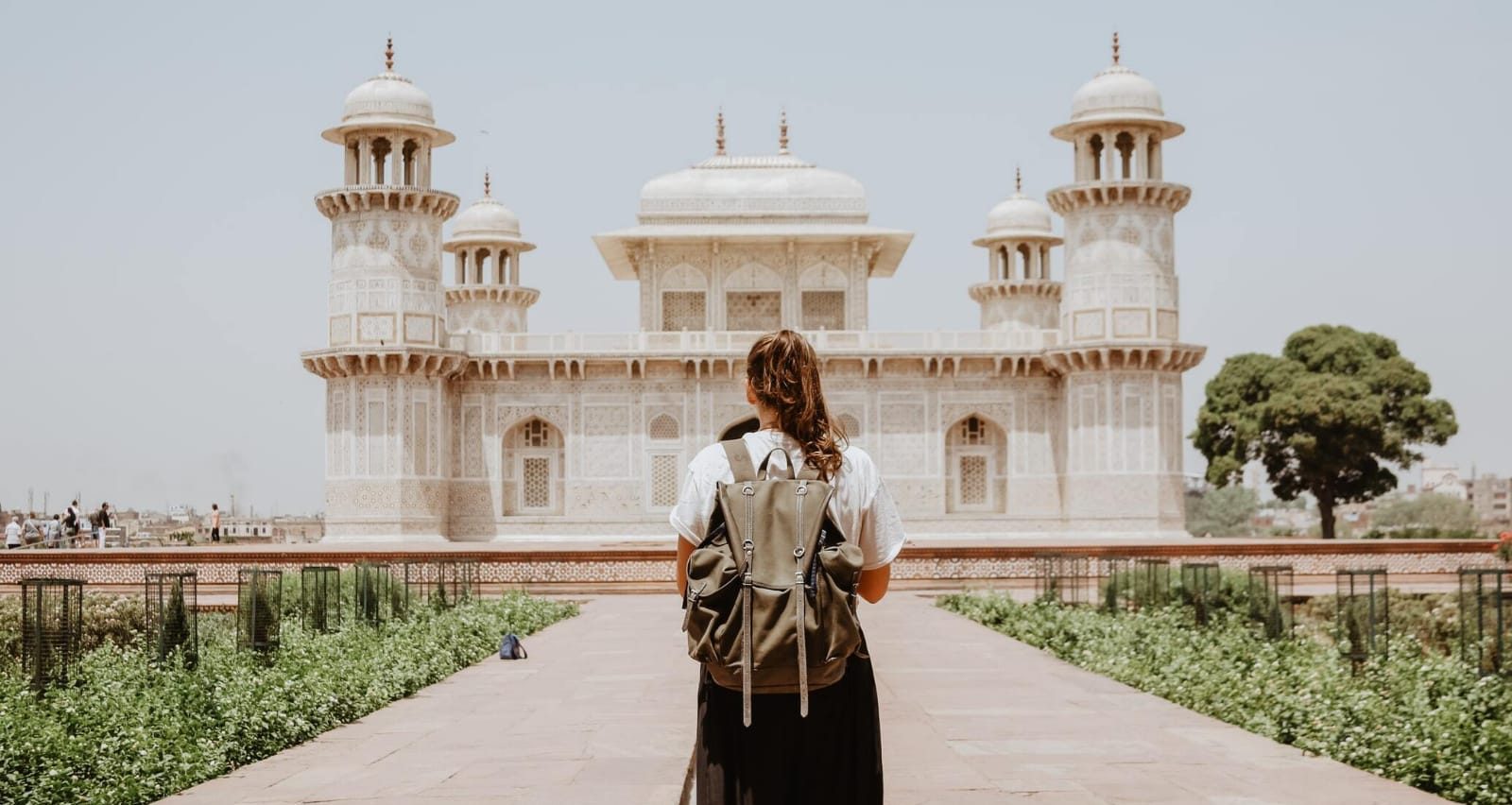 After arriving in India
Support the fam! Local eateries, cafés & bars will provide you with the zeal you need while managing your governance of the green. Shop from local vendors and help them to make their living with regional production. Believe me, the variety is immaculate, the products are beautifully handcrafted, brilliantly affordable and downright unique. You won't find them anywhere else! Moreover, you can create awareness at the local population: Request them not to back your purchases into plastic bags and shape their behavior into a more sustainable friendly way.

Sustainable accommodations: One of the advantages of being an emerging country is that several parts of India still use many conventional and traditional methods of living and hospitality which increases the scale of sustainability. Select hotels that value sustainability. ChargeHolidays has facilitated that issue for you by providing transparent insights via our Booking Platform.

Unfortunately, India isn't one of the cleanest countries, thus finding a bin can be troublesome in some areas. However, we recommend carrying small bags to dump your trash in and throw it away later. Check out wildplastic for eco-friendly bags. 
India is a country of all types of diversities. You can see luxury and austerity co-existing. You can witness the threads of several religions, ethnicities, and cultures woven together. The food the sights and the nature of India are cesspools of varieties for any and every taste. I would love if you come to see my home country!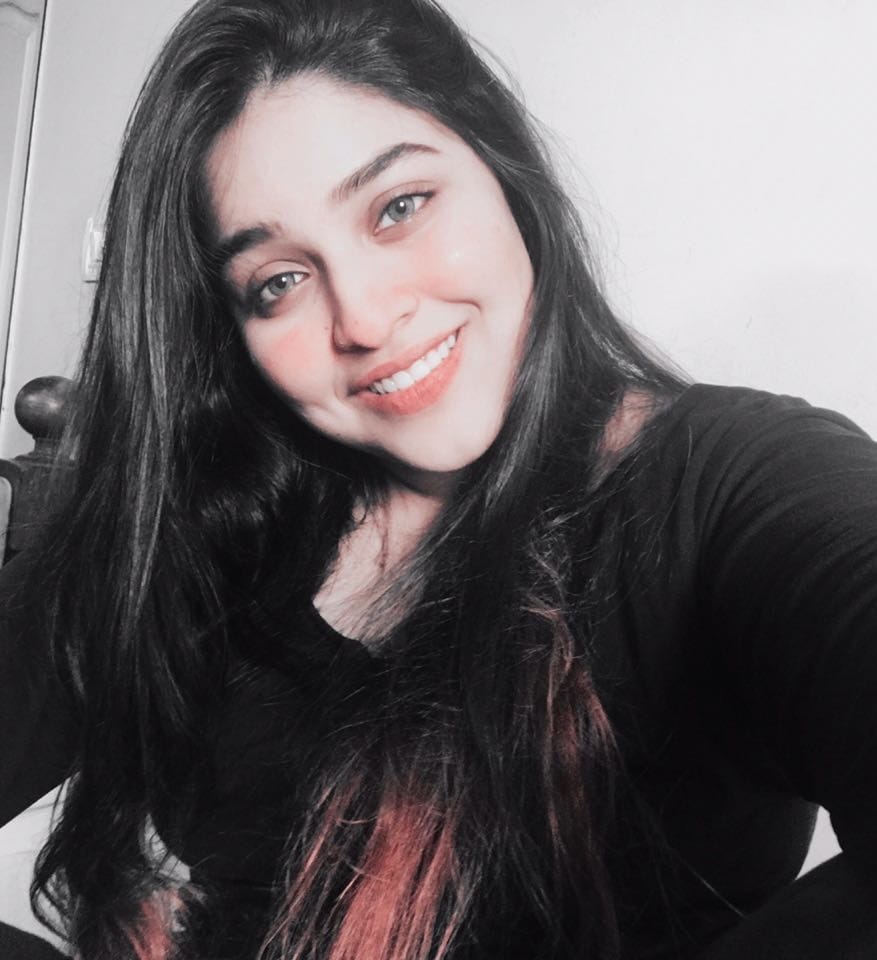 Antara Diwadkar Biswas
This article is written by Antara. Our Social Media Intern herself grew up in India and has always enjoyed traveling around the country. She wishes you a great trip in her home area and is happy to share details and insights on request: [email protected]
Want to experience more about India? Listen to the India episode of our Podcast "ChargeHolidays Talks" in which Antara tells about historical and cultural aspects of her home country.